Learn how to draw maple leaves with easy step by step drawing lessons for kids. If you have a difficult shape to draw, first you must try to see how it is put together. For instance, a maple leaf is not an easy shape to draw. But if you look at the way it is made, it is much easier. Here is the leaf.
Learn how to Draw Oak Leaves As Well.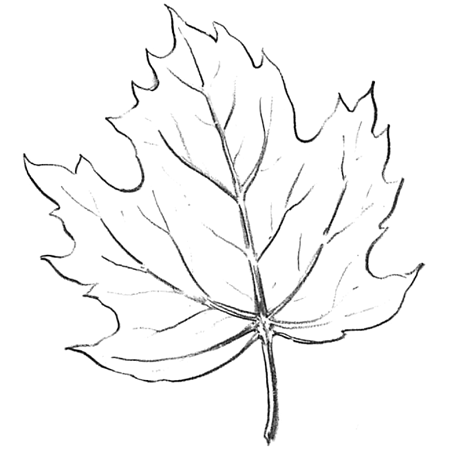 How to Draw Maple Leaves – Easy Leaf step by step drawing lesson
First, take a look at the maple leaf that is illustrated above. Decide what the basic shape is. Look at the stem. See how it continues to the tip of the leaf. Look at the "ribs" of the leaf.  Think of the angles where they meet at the stem. Now you can put he big shapes in. Now the details! Always try to see the big shapes first; leave the details to the last. Look at the step by step instructions below.
Step 1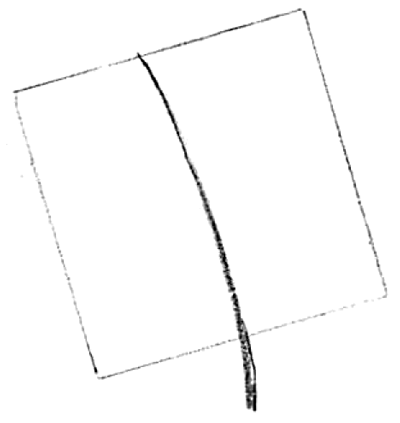 Draw a square….then draw the stem through the center.
Step 2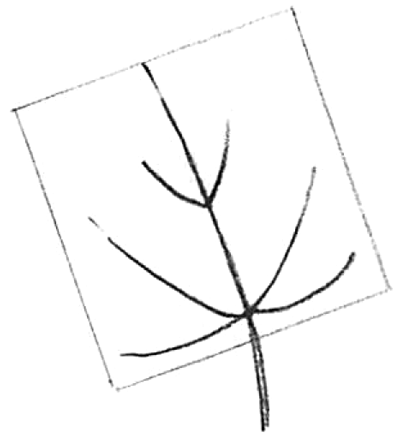 Look at the ribs of the leaf. Think of the angles where they meet the stem. See how they look like sideways 'v's at the bottom of the leaf and the top of the leaf looks like a letter 'v'.
Step 3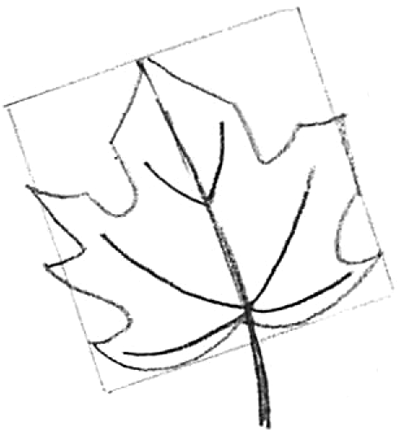 Now draw the outside of the leaf…you can follow the square outline that you drew in the first step.
If it is hard for you to draw the outline of the leaf, I have color coded help below.
Outline of Leaf – 1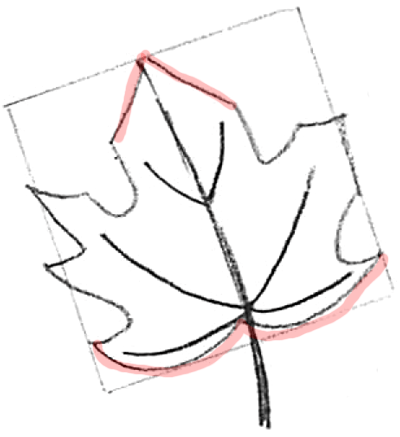 At the bottom of the leaf, draw a flattened letter 'w' shape. Draw an upside down letter 'v' shape.
Outline of Leaf – 2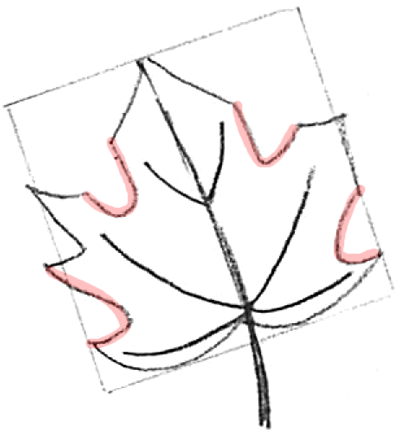 Now draw the 3 letter 'J's that you see (2 are backwards).
Outline of Leaf – 3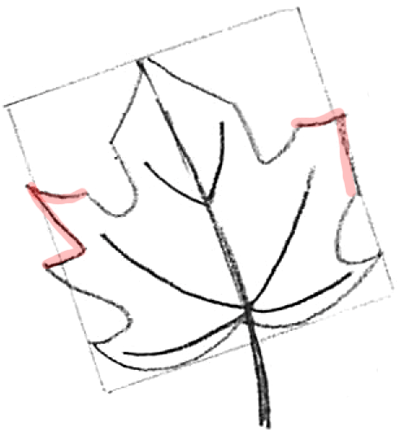 Now draw a number '7' at the right and a backwards letter 'z' at the left of the leaf.
Step 4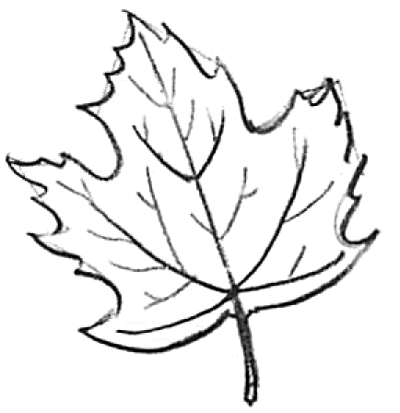 Now draw the outer ribbed shapes of the leaf.
Step 5 – Finished Drawing of a Maple Leaf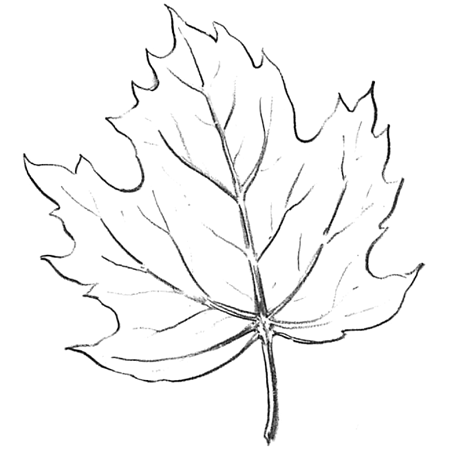 Technorati Tags: draw leaf, drawing leaf, how to draw a leaf, draw leaves, drawing leaves, how to draw leaves, draw maple leaf, draw maple leaves, how to draw maple leaves, drawing tutorial, drawing lessons, drawing for kids