Page : 1 2
Step 7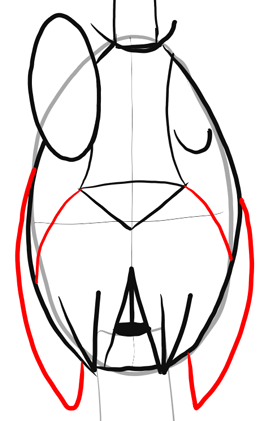 Draw a curved line at either side of the nose to make a circle shape at the bottom of the rabbit's face. Alsod raw his ears by drawing partial letter 'v' shapes.
Step 8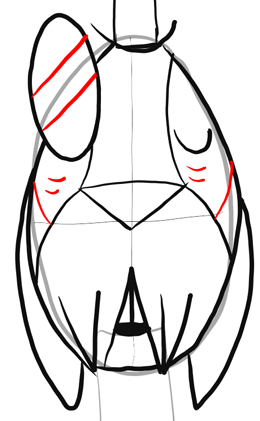 In the monocle (the eye glass), draw 2 downwards diagonal lines for the glare.
Step 9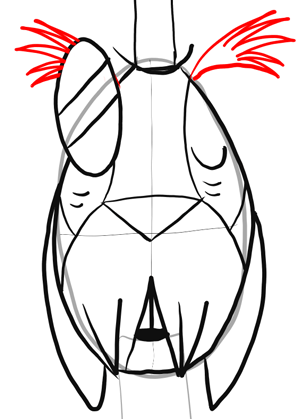 Now draw Mr. Herriman's eye brows.
Step 10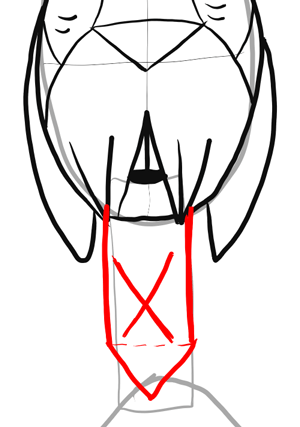 Now draw a rectangle below Mr. Herriman's mouth … and draw a letter 'x' at the bottom. Then draw an upside down triangle below the rectangle. Erase the line between the rectangle and the triangle.
Step 11

Now draw a line on the right and left side of the letter 'x' to make a bowtie. Now re-draw the oval body with more confident lines.
Step 12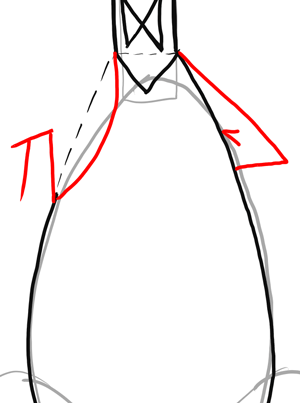 Now draw the right arm, that is behind Mr. Herriman's back by drawing an upside down number '7'  with a tiny sideways letter 'v' inside of it. For the left arm draw the letters 'TV' (do you see it?).
Step 13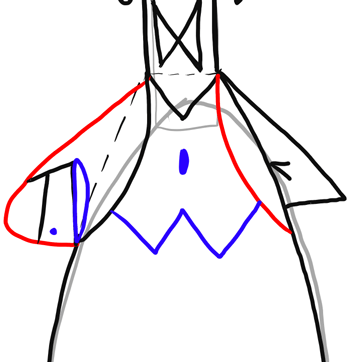 Now draw a letter 'w' for the bottom of Mr. Herriman's vest. also draw a filled in oval for the button on the vest. For the left arm, draw a backwards letter 'J'. Also draw an oval for the sleeve.
Step 14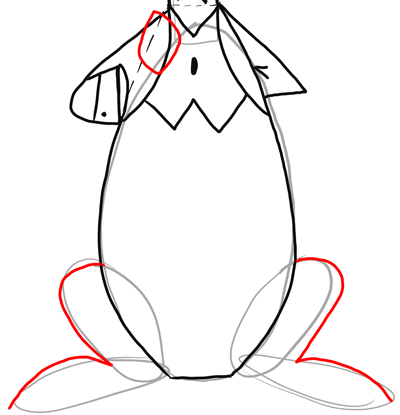 Draw a backwards number '2' shape for the left leg / foot and draw a number '2' for the right leg and foot. Also draw a rounded-corners rectangle for the left hand.
Step 15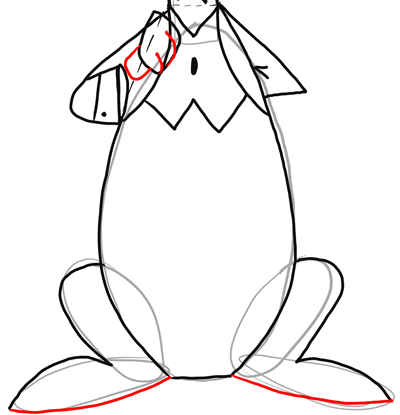 Draw the bottoms of the feet. Also draw Mr. Herriman's wrist and fingers on the left hand.
Step 16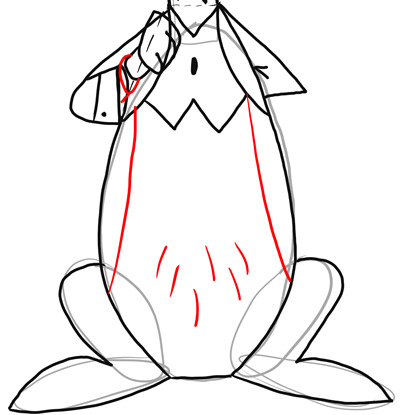 Draw an upside down capital letter 'J' on the left hand/cuff. Draw hairs on the rabbit's belly. Draw inwards curved lines for the vest lines.
Step 17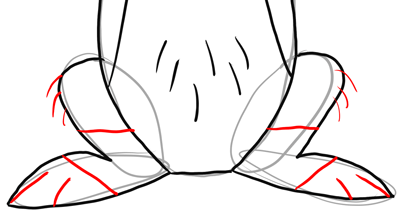 Now draw lines for the toes. Draw hairs on the knees. Also draw 2 lines for the items he wears on his feet / legs.
Step 18 – Finished Mr. Herriman Drawing from Foster's Home for Imaginary Friends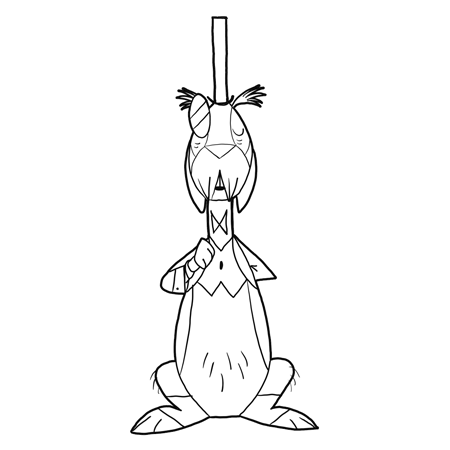 Now you just have to erase lines that you don't need and outline the 'correct' lines with a pen or marker. If you are having problems figuring out which lines to erase, then reference my drawing (above) for help. With the thick outside dark marker line, doesn't Mr. Herriman look Awesome?!
You Might Also Be Interested in Learning How to Draw Other Cartoon Characters from Foster's Home for Imaginary Friends
Technorati Tags: draw mr. herriman,   fosters home for imaginary friends, how to draw mr. herriman, drawing mr. herriman, draw rabbits, how to draw rabbits, drawing rabbits, bunnies, rabbits, drawing lessons, drawing tutorials, how to draw, drawing for kids, cartooning
Page : 1 2
Pages: 1 2