Page : 1 2
Step 7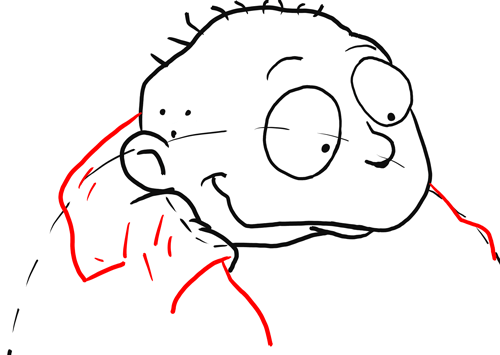 Now draw Tommy's shirt.
Step 8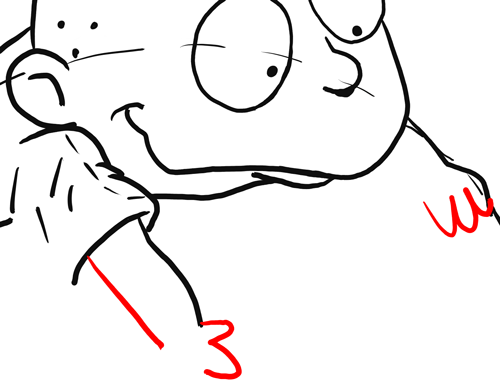 Now draw a line for the left side of the left arm. Also draw a number '3' for some of the fingers. Draw a curvy letter 'w' with an extra hump for the right hand's fingers.
Step 9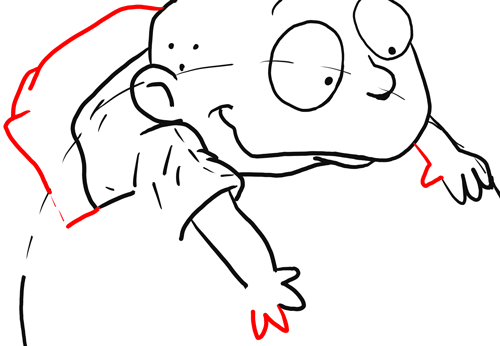 Now draw another letter 'w' shape on the left hand. Also draw an upside down question mark on the right hand for the thumb. Also draw the diaper.
Step 10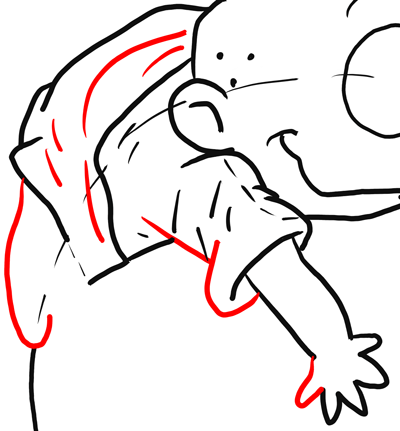 Draw another upside down question mark, this time on the left hand. Draw a backwards letter 'J' shape to the left of Tommy. Finish up the shirt sleeve by drawing a backwards letter 'J' with a line at the bottom of it.
Step 11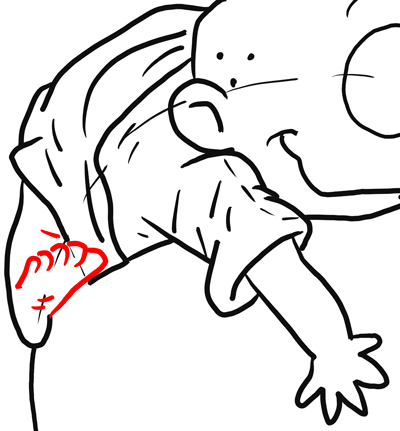 Draw draw Tommy's foot by drawing a bunch of upside down letter 'J' shapes.
Step 12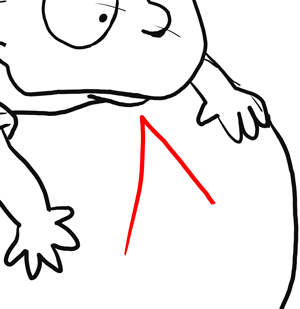 Draw an upside down letter 'v' on the ball.
Step 13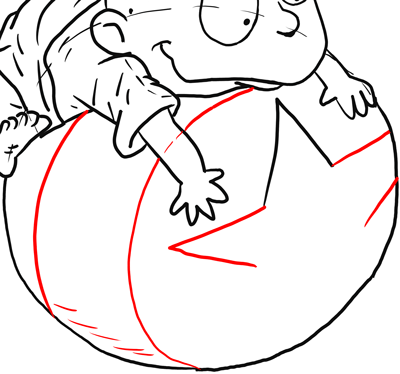 Now draw a stripe going around the ball. Also draw 2 sideways letter 'v's (or just draw a start if you know how to). The 'v' on the right goes off the side of the ball and that is why you can't see all of it.
Step 14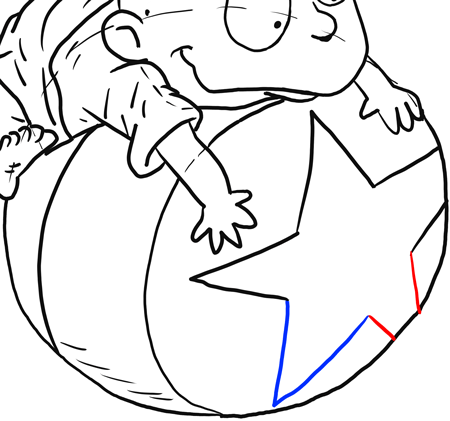 Finish off the star with 2 more 'v' shapes.
Step 15 – Finished Drawing of Tommy from The Rugrats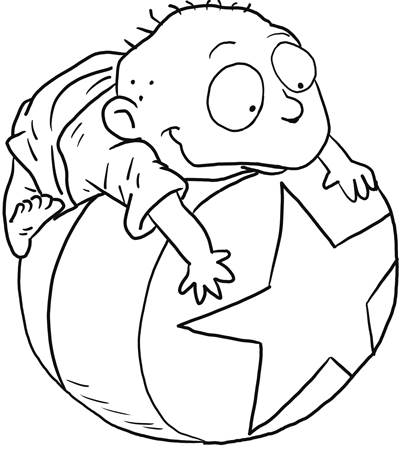 Now you just have to erase lines that you don't need and outline the 'correct' lines with a pen or marker. If you are having problems figuring out which lines to erase, then reference my drawing (above) for help. With the thick outside dark marker line, doesn't Tommy look Awesome?!
Technorati Tags: draw Tommy pickles, drawing Tommy pickles, how to draw Tommy pickles, drawing Tommy, draw Tommy from rugrats, Tommy pickles, Draw rugrats characters, The rugrats, drawing rugrats, drawing for kids, how to draw, drawing lessons, drawing tutorials
Page : 1 2
Pages: 1 2