We have showed you how to draw Anime /Manga bodies, faces / heads, facial features, etc…now we will show you how to draw Anime children / kids.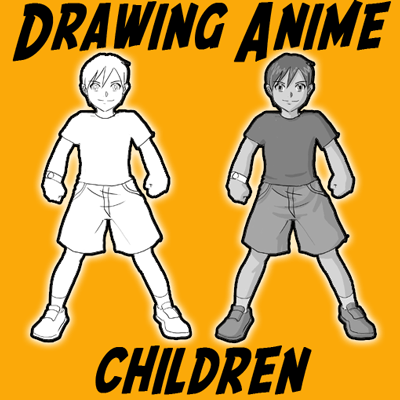 How to Draw Anime & Manga Kids Step by Step Drawing Lesson
For young kids, construction method is almost similar to adult. Only make the legs, torso and arms shorter.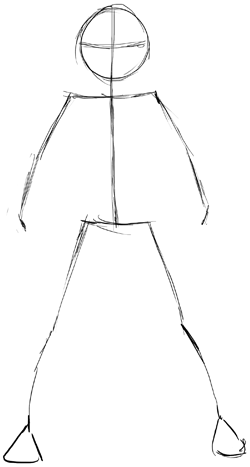 Outline the body structure. Since the body of a child is not yet fully developed, omit making well structured body shape, make everything rounded as possible.
An ideal body for a child is a rounded one, where not much of a bone structure is visible.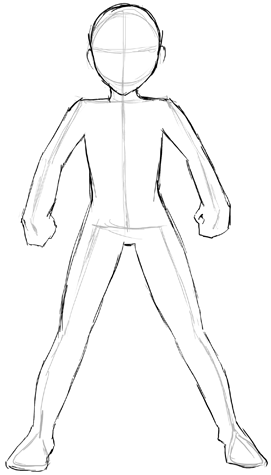 Draw the appropriate face based on the age of the character. Young kids are mostly drawn to have big eyes.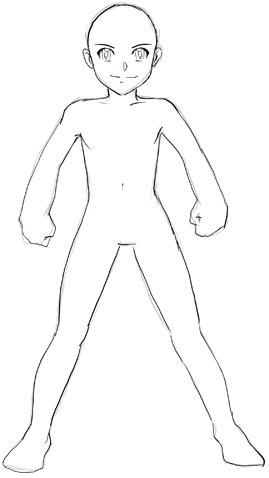 Add up the details for hair, clothing, accessories etc…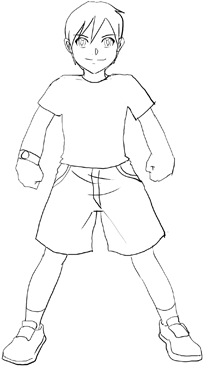 Add shading and details … such as color to the Anime / manga child's face, body, and clothes.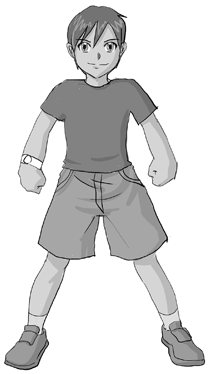 Technorati Tags: manga kids, anime kids, manga children, anime children, draw anime kids, draw manga kids, manga boys, manga girls, anime boys, anime girls, draw male anime body, drawing male anime body, draw male anime body, draw male manga body, drawing lessons, drawing tutorials, how to draw, draw manga, draw anime, draw anime body, draw anime bodies, draw manga body, draw manga bodies