Learn how to draw the following cartoon Panda Bear playing Baseball and swinging a baseball bat. This is an adorable Panda, and you can draw it with the following step by step drawing lesson that is easy enough for kids, teens, and adults alike.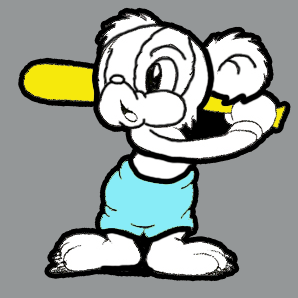 How to Draw Cartoon Panda Bears Playing Baseball Drawing Tutorial
Step 1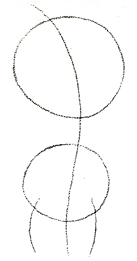 Draw a curved line, representing the action of the Panda's body (line of action). Draw 2 circles along the center of the line, the top one bigger than the bottom one. Draw 2 lines at the bottom for legs.
Step 2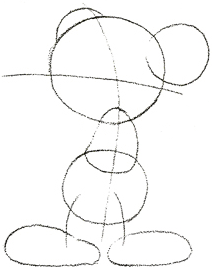 Draw an oval at the bottom of each leg. Draw an oval-like shape between the two circles for the panda bear's torso. Draw a line through the bottom of the top circle for the bat line. Also draw a circle for each ear. The back ear is mostly hidden, so you only see part of that circle.
Step 3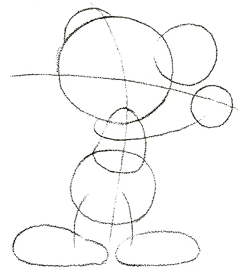 Draw a circle for the hand holding the bat. Then connect a curved line from the bottom of the circle to the hand for the arm.
Step 4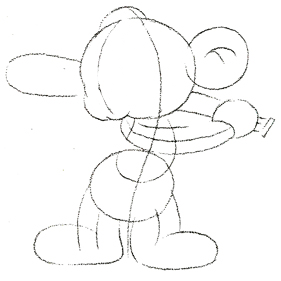 Now draw the mass / volume around the stick figure's limbs…as pictured above. Make the Panda's head more realistic by drawing the bottom of the circle to have a little bit of a curved 'w' shape to it. Draw the bat…the top of the bat is a sideways letter 'u' shape…and the bat ends with a thin rectangle shape.
Step 5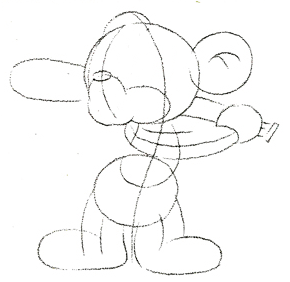 Now draw the bottom of the panda's face. Draw an upside down letter 'u' for the snout and draw an oval on top of it for the Panda's nose. For the side cheek draw a backwards letter 'c' shape.
Step 6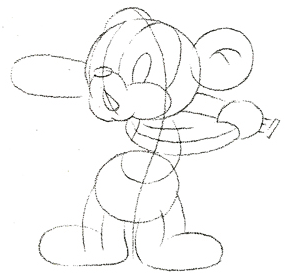 Draw an oval for the eye and a bigger oval around the eye. Draw a tear drop like shape for the mouth.
Step 7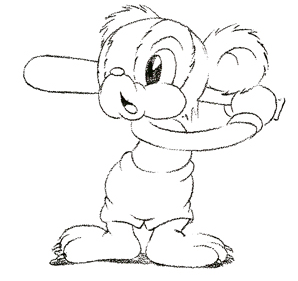 To finish up the Panda, draw zig-zaggy lines for the fur. Draw a thumb on the hand by drawing a line from the bottom of the circle to the bat. Draw shorts just by drawing some curvy, bumpy lines further out than the body and then draw curved lines around the legs and waist. Draw toes by drawing curved lines and draw sideways letter 'v's for nails. Also fill in the eyes except for a triangle-highlight shape.
Technorati Tags: draw panda, draw pandas, draw panda bears, drawing panda bears, drawing pandas, how to draw pandas, how to draw panda bears, pandas, panda bears, draw baseball players, drawing baseball players, draw cartoon pandas, drawing cartoon pandas, how to draw, drawing lessons, drawing tutorials, cartoonings, draw cartoons, drawing for kids