It is so much fun to draw cartoons & comic characters from the shapes of alphabet letters and numbers. But have you ever tried drawing a cartoon character out of a letter 'E'? This cartoon character man's face was drawn from the shape of a letter– 'E'. Kids will love to draw this and it is an especially great activity for small children, toddlers, and preschoolers – if an adult sticks around to help them draw the character.
Here are even more Alphabet Letter Drawing Lessons for Kids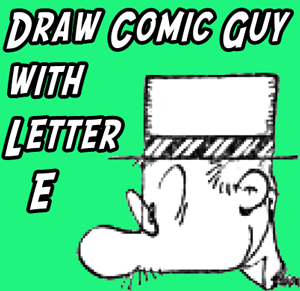 Draw Cartoon Man by Drawing Letter E Lesson for Kids & Preschoolers
Step 1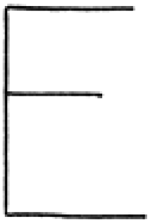 First draw a capital letter 'E'.
Step 2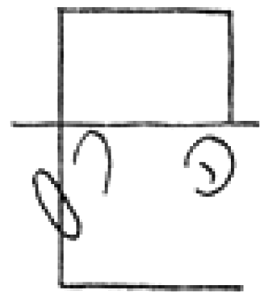 Make a hat out of the top part of the letter 'E' by drawing the line across further….and also bringing the right side down. Draw the eyebrow by drawing an upside down letter 'U'. Draw an oval for the spectacle. Draw a backwards letter 'c' for the ear.
Step 3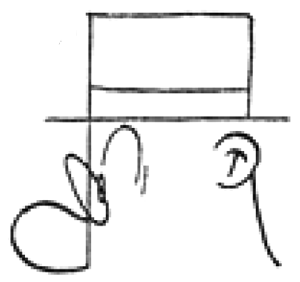 Draw another line in the hat. Make a capital letter 'T' inside of the ear. Draw a line down from the ear for the back of the neck. Draw a letter 'c' like shape for the nose. Draw a small oval (filled in) for the eye.
Step 4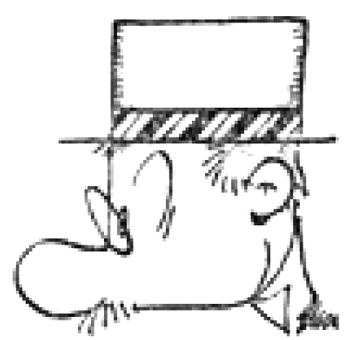 Finish drawing the cartoon character man by drawing some details…such as whiskers below the nose….a triangle for the collar…etc.
Here are even more Alphabet Letters Drawing Lessons for Kids
Technorati Tags: draw cartoons, draw cartoon man, drawing cartoons, drawing cartoon man, draw comics, drawing comics, drawing for kids, drawing for preschoolers, drawing for toddlers, letter E