Here is Sailor Sam. He is all set to go to sea and he seems pretty happy about it. Don't you think his sailor suit looks good on him? Would you like to draw a real sailor? You can copy this picture of Sailor Sam in 6 easy steps. This is a great tutorial for young kids, preschoolers, and toddlers.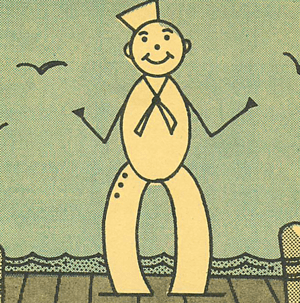 How to Draw Sailors…A Drawing Tutorial for Preschoolers and for Young Kids in Easy Steps
Step 1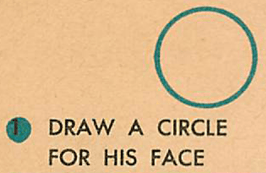 Draw a Circle for the Sailor's Face.
Step 2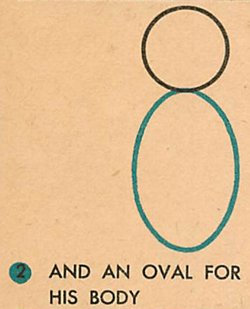 Now draw an oval for the Sailor's body, right under the circle head.
Step 3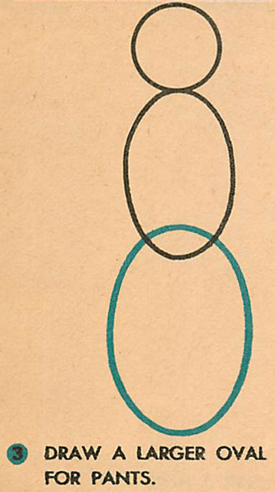 Draw a larger oval for the Sailor's Pants.
Step 4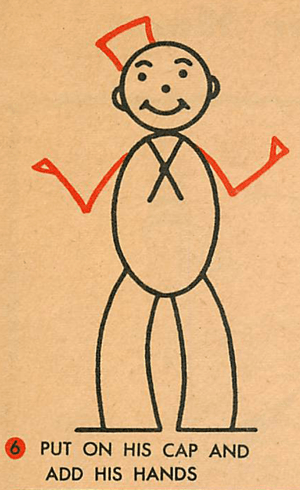 Now draw his caps, and his hands.
Step 5

Now finish drawing the sailor who is standing on the dock.
Step 6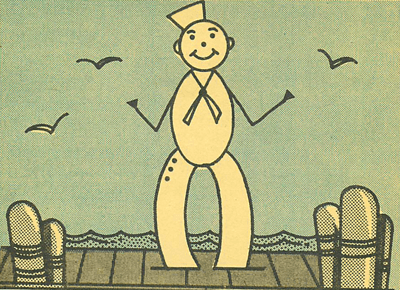 Finish drawing the sailor by coloring in and finishing the details.
Technorati Tags: drawing sailors, draw sailors, draw the sea, drawing for kids, drawing for preschoolers, drawing for toddlers, how to draw, drawing lessons, drawing tutorials