Do you want to learn how to draw Spongebob Squarepants? I have put together a step-by-step tutorial that will help you figure out how to draw Spongebob Squarepants by using simple shapes to build up Spongebob's form. This is an intermediate cartooning tutorial that older kids, teens, and adults will enjoy. Enjoy!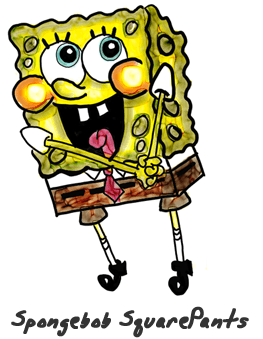 Step by Step Lesson : How to Draw Spongebob Squarepants
Step 1
First, Sketch out the Outline of Spongebob Squarepants' outer-shape. Don't worry about mistakes because you can erase these later. Later, you will be using a pen or marker to outine the 'right' lines.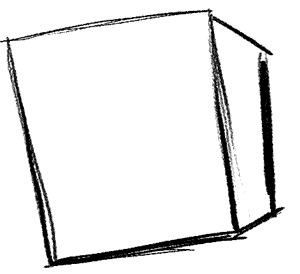 Step 2
Now you should make a cross in the center of Spongebob Squarepants' frame.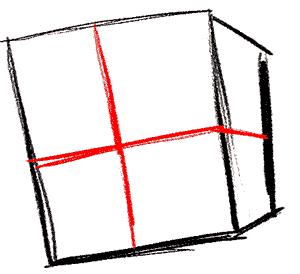 Step 3
Draw two circles in the center (horizontally and vertically) of the top portion above the 'cross' that you drew. Put one eye on each side of the vertical line.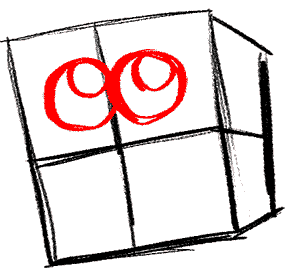 Step 4
Draw the nose right above the center line. Draw the cheeks under the eyes.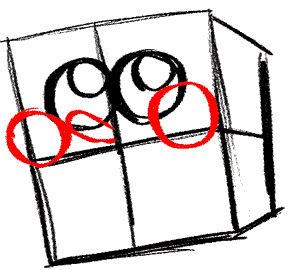 Step 5
Draw the outline of Spongebob's mouth. The mouth is a 'U' from the bottom of Spongebob's outline and up to the side of each cheek.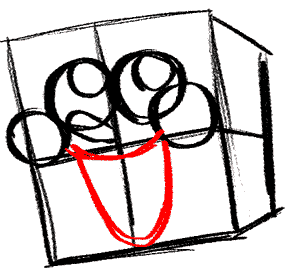 Step 6
Draw Spongebob's teeth and tongue.