Step 12
Spongebob's shoes look tricky, but they aren't. Notice how I broke each shoe down to simple shapes for you. Draw a circle, 2 ovals, and a rectangle to make his shoes.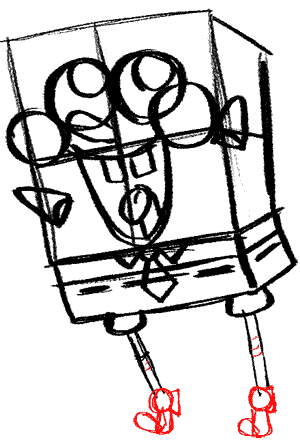 Step 13
Draw all of the circles, to make Spongebob spongey. Draw the smaller circles inside Spongebob's eyes and also draw his eyelashes.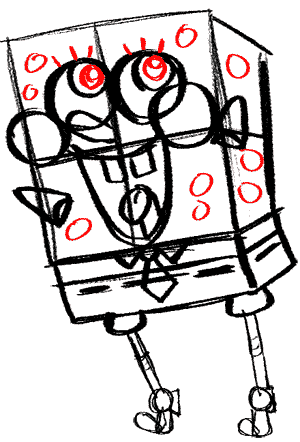 Step 14
Draw Spongebob's arms and hands. Just draw a circle on the right-side of Spongebob's shirt and then attatch it with 2 very thin arms.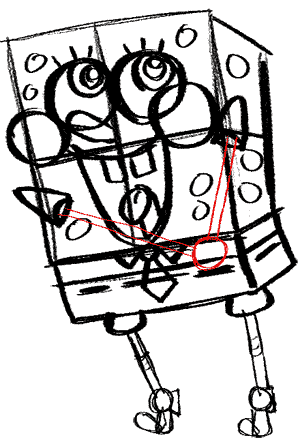 Step 15
Draw Spongebob's fingers…which are just oval shapes.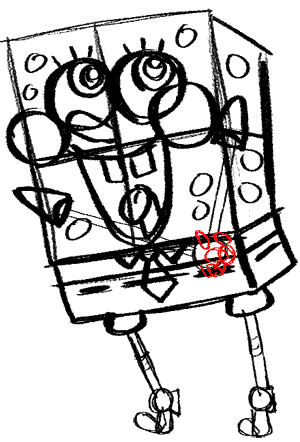 Step 16
Now outline the 'right' lines with marker or pen and erase the remaining lines to look like this picture.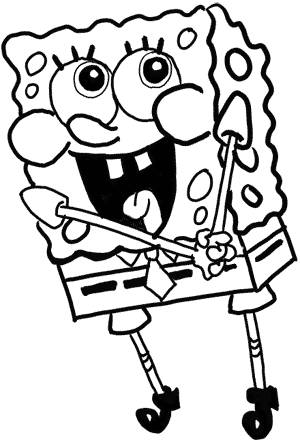 Step 17
Use your watercolors, markers, colored pencils, crayons, or chalk to color Spongebob Squarepants. I used watercolors.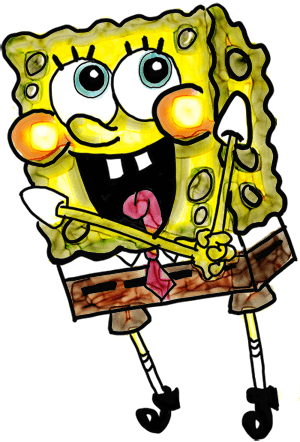 Technorati Tags: draw spongebob, draw spongebob squarepants, drawing spongebob, drawing spongebob squarepants, how to draw spongebob, how to draw, drawing cartoons, spongebob squarepants,   spongebob, how to draw spongebob squarepants, learn how to draw, drawing lessons, drawing tutorials