It is almost Christmas already, so do you want to learn how to draw Santa Clause now? If you learn how to draw Santa Clause, I bet you will shock all of your friends with your drawing abilities. I have put together a simple step-by-step tutorial that will help you figure out how to draw cartoon Santa Clause by using simple shapes to build up his form. This is an easy cartooning tutorial that younger kids and possibly preschoolers will be able to enjoy…but it is specifically meant for school aged children. Enjoy!
Here are Even More Christmas Drawing Tutorials … and There are more Santa Clauses That you Can Try to Draw Too.
An Easy Tutorial for Younger Kids : How to Draw Santa Clause Step by Step Drawing Tutorial for Kids, Teens, and Adults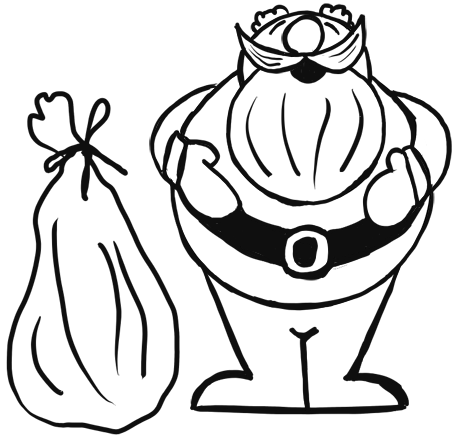 The above picture of a cartoon Santa Clause is what we will be drawing step by step today. Find this drawing tutorial below. Get out a piece of paper, a pencil, and a black marker. Good luck.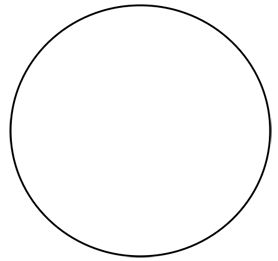 First draw a big circle (This will be Santa's body).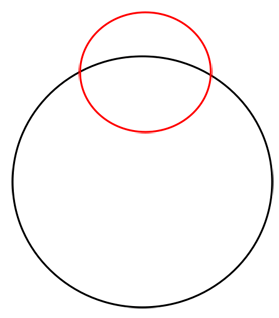 Now draw a much smaller circle on top of the upper part of this circle as shown above (this will be Santa's head).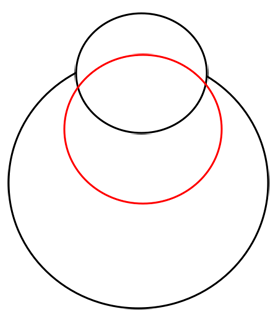 Now draw a slightly bigger circle on top of this smaller circle (this will be Santa's beard).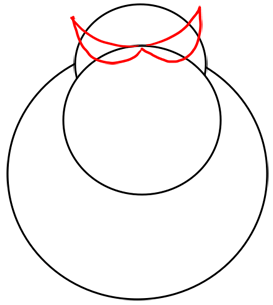 Now on the top of Santa's beard draw a sideway's letter 'B' (with a curved back). Look at the picture above to see if you see the letter 'B'. If you don't, ask a parent for help.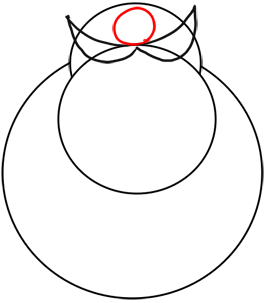 Now draw a circle on top of Santa's mustache (for Santa Clause's nose).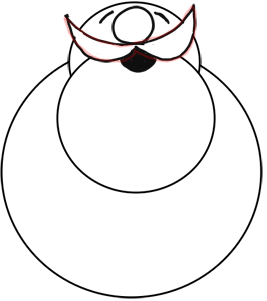 Now draw 2 downwards curved lines (for Santa Clause's happy eyes).