Do you want to learn how to draw Bart Simpson from The Simpsons?  I have put together a step-by-step tutorial that will help you figure out how to draw Bart Simpson by using simple shapes to build up Bart's form. This is an intermediate cartooning tutorial that kids, teens, and adults will enjoy. Even some younger children might be able to draw Bart Simpson if you stand by to help with the instructions. Enjoy! You Might Also Be Interested in Drawing Homer Simpson and Maggie Simpson … and Bart Simpson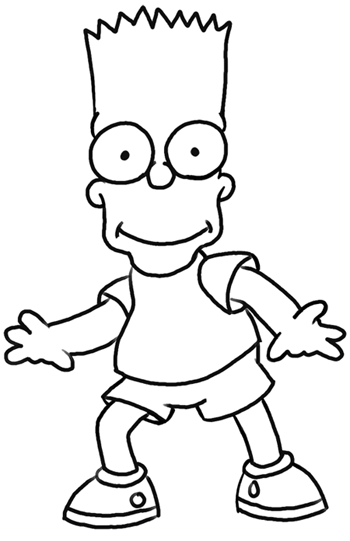 The above picture of a cartoon Bart Simpson from The Simpsons is what we will be drawing step by step today. Find this drawing tutorial below. Get out a piece of paper, a pencil, and a black marker. Good luck.
Step 1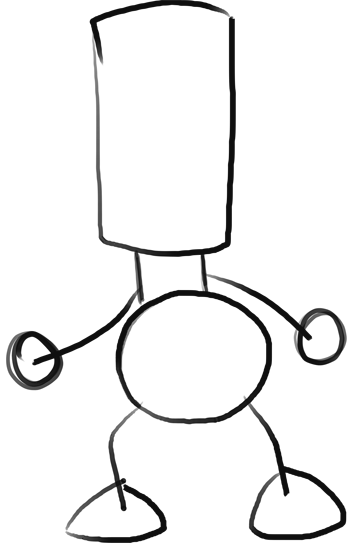 Take out your piece of paper and your pencil..we are about to sketch. Look at the picture above. I know that this doesn't look anything like the finished Bart Simpson picture  that we are attempting to draw…but I will explain why the picture above looks so strange.  Well, what I was trying to show you (in the picture above) was that Bart is made up of a bunch of simple shapes.  Take a look at the image above and attempt to draw the simple-shaped Bart.  Don't worry about mistakes because you can erase these later. Later, you will be using a pen or marker to outline the 'right' lines.
Step 2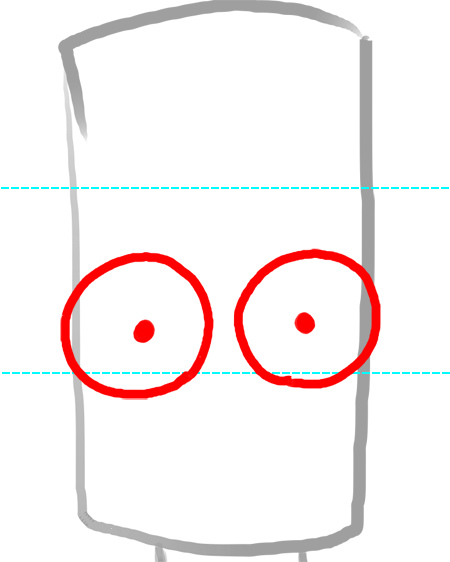 I drew 2 blue lines separating Bart's head into thirds (3 equal parts). I did this to show you that Bart's eyes started slightly below the bottom blue line. Draw the left circle slightly bigger than the circle on the right.
Step 3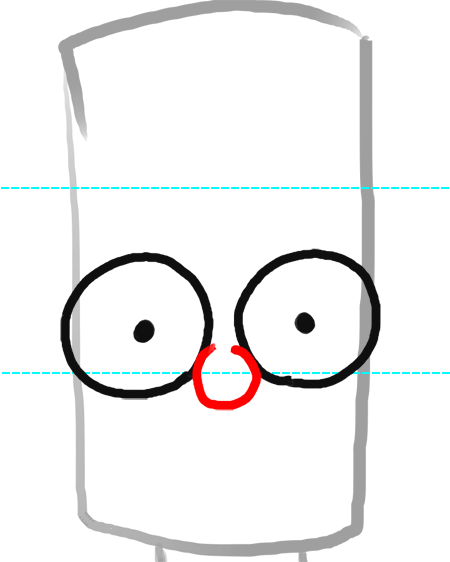 Now draw a circle in between both eyes (not completely closing it).
Step 4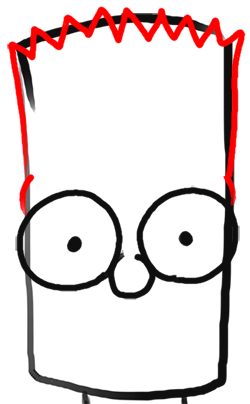 Draw the zigzag lines on the top of his head for Bart Simpson's hair. Also draw the lines coming down to Bart's eyes. Before reaching the eyes, stop drawing the line and instead draw a slight bump instead ( as I did above).
Step 5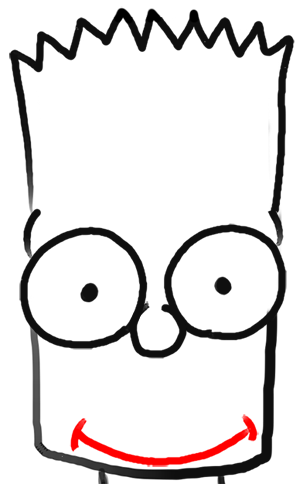 Now draw a smile at the very bottom of Bart's face. Notice that the smile is much closer to the right side of Bart's face.
Step 6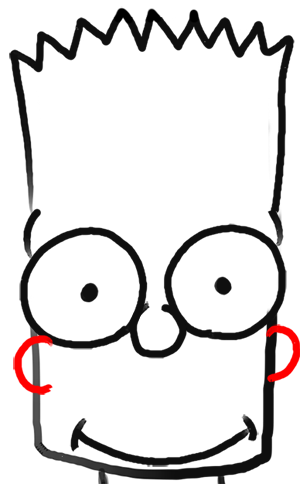 Draw an ear on either side of Bart's face. Draw each ear slightly below each eye. Notice that each ear is about the same size as Bart's nose.