Step 7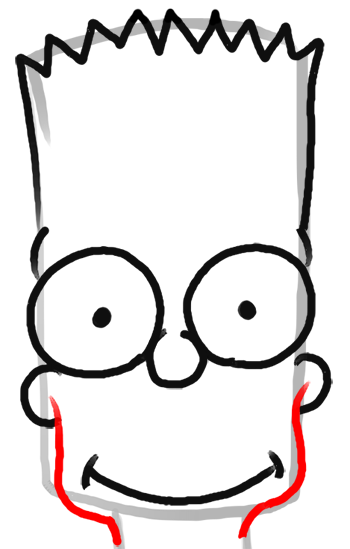 Now draw the bottom of Bart's face.
Step 8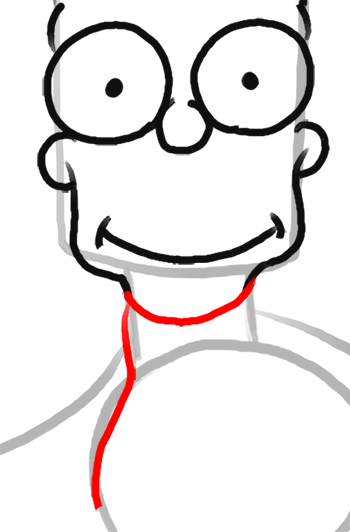 Draw a 'U' like shape in the center of Bart's throat for his shirt collar. Also draw a slightly curved line on the left of the collar.
Step 9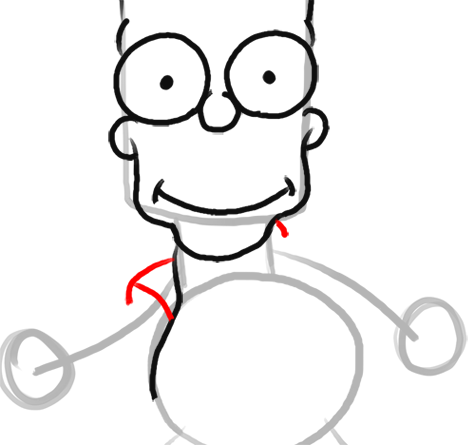 Now draw a sideways capital letter 'T' on the left. Also draw a dash on the right of Bart's neck.
Step 10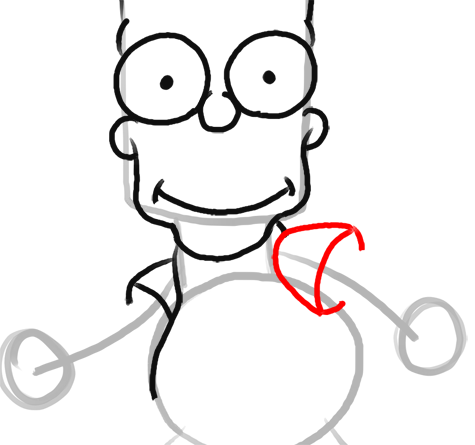 Also draw a sideways letter 'U' and a capital letter 'C' to form Bart Simpson's right sleeve.
Step 11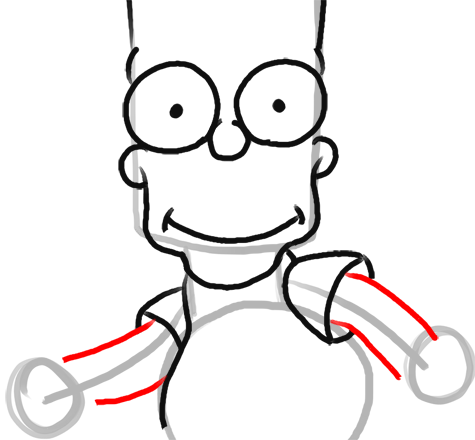 Now draw both of Bart's arms
Step 12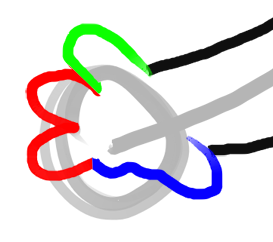 Draw Bart's left hand – an upside down letter 'U', a backwards number '3′, and a backwards-sideways letter 'J'.
Step 13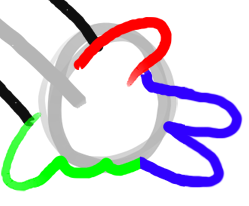 Now draw Bart's right hand … and upside down letter 'U', a number '3′, and a letter 'U' with a bunch of squiggles after it.