Step 7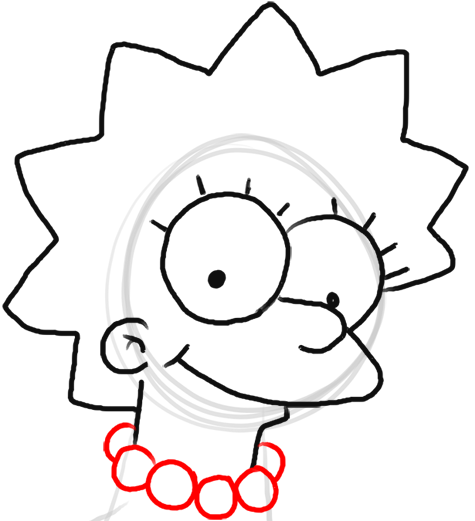 Now draw Lisa's necklace.
Step 8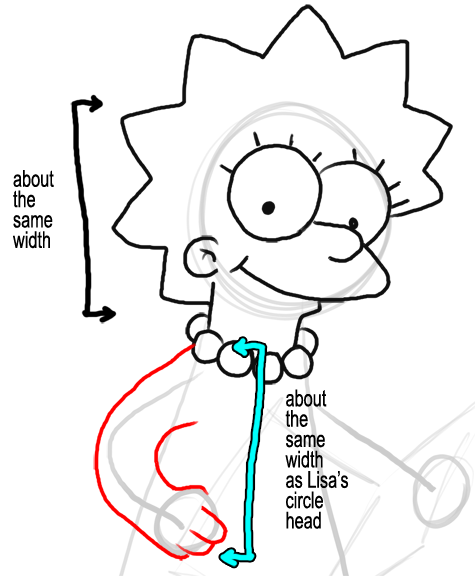 Now lets draw Lisa's left arm / hand. Notice that the size is about the same height as the circle that we drew for Lisa's head. Keeping the right proportions will help your character look more like Lisa Simpson. To measure this out, you can just use your eyes or you can use a scrap piece of paper or even your fingers.
Step 9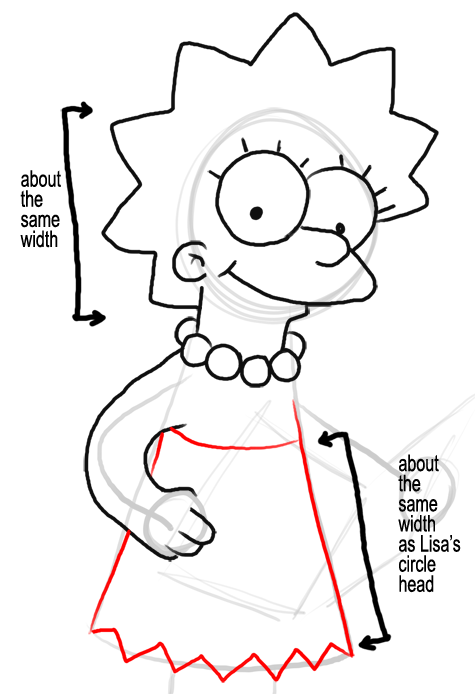 Now draw Lisa's dress. The dress is also about the same size as Lisa's head (the circle part) or Lisa's arm.
Step 10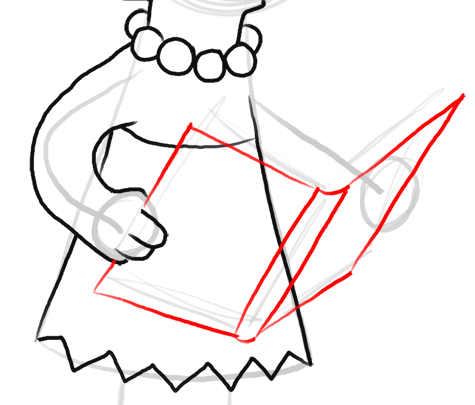 Now draw the book. Basically an open book is drawn by drawing a 'V' like shape and then one that is above and to the right and then connecting them.
Step 11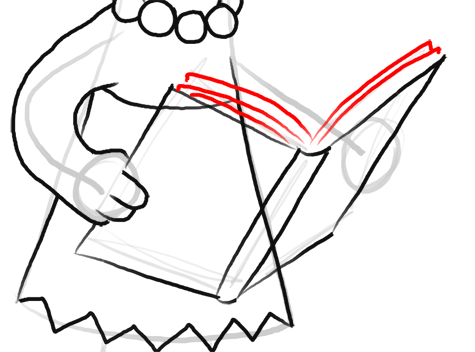 Now draw the pages of the book.
Step 12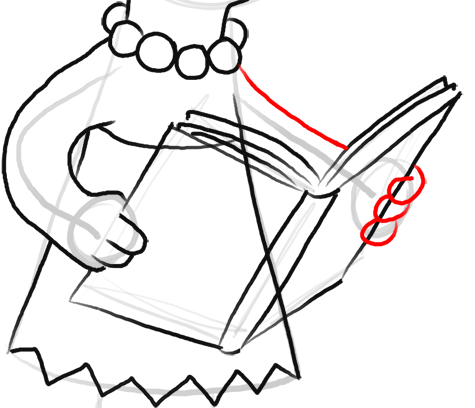 Now draw Lisa's arm and her fingers. The fingers look like a succession of 3 capital letter 'C's.
Step 13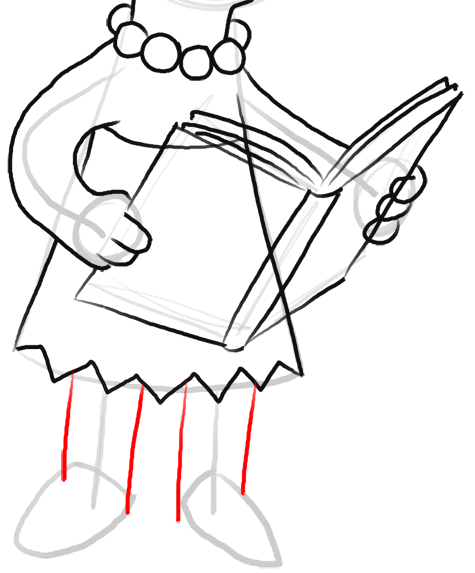 Now draw 4 vertical lines for Lisa's legs.