Butterflies (and sometimes Moths) are so beautiful and graceful to watch. If butterfly drawing is what you want to do, then you have come to the right place.   I have put together a step-by-step tutorial that will help you figure out how to draw butterflies / moths by using simple shapes to build up their forms. This is an easy tutorial that even young kids can draw.  Even some really younger children and preschoolers might be able to draw a butterfly if you stand by to help with the instructions. Enjoy!
You Might Also Like Our Cartoon Butterfly Drawing Tutorial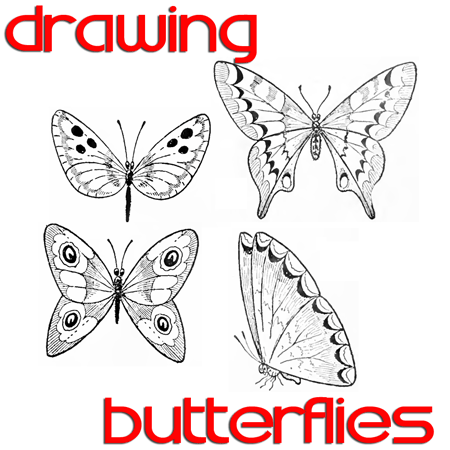 Butterfly Drawing Easy Methods : How to Draw Butterflies Step by Step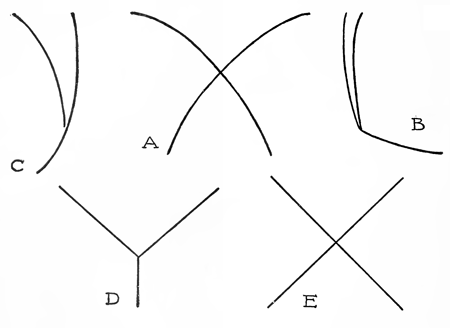 You will notice how all of these butterflies start with simple shapes. In fact (as you can see in the picture above), I see an alphabet letter in each of these beginning butterfly drawings (y, X, L, Y, and another X). Find out how to draw all of the butterflies below.
Butterfly Drawing Lesson #1
Step 1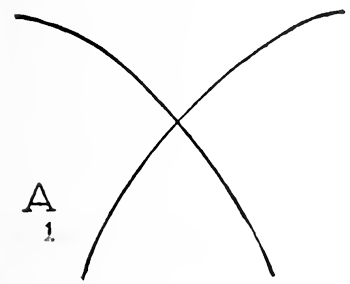 Start of this butterfly drawing with this 'x' like shape. Easy enough so far.
Step 2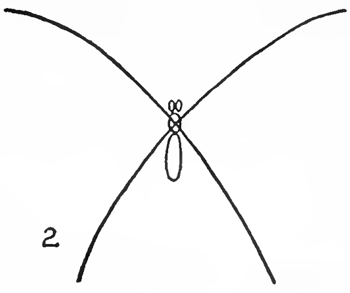 Now draw the butterflies body – as you can see the body looks like a number '8' with 2 eyes on top of it (or a sideways number '8').
Step 3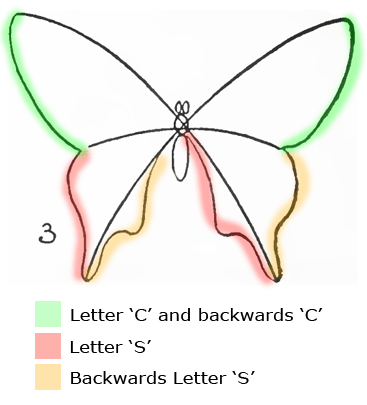 Now draw a downwards curved line through the top of the number '8' body. I also color coded this one to show you how to more easily figure out how to draw this butterfly and his wings. I see the tops of the wings look like a letter 'c' and backwards letter 'c'. I also see that the bottom left sides of the wings looks like letter 'S' like shapes to me. And the right bottom side of each wing looks like a backwards 'S' like shape to me.
Step 4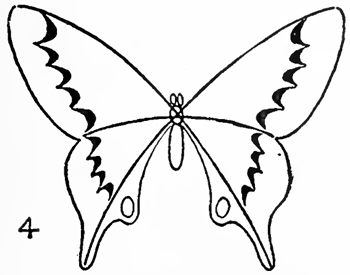 Now make some nifty designs on the butterfly's wings. The pattern looks like a bunch of letter 'U's to me.
Step 5 – Finished Butterfly Drawing #1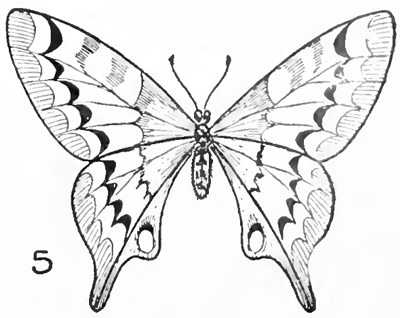 Now just add details if you want, such as the antennas. Notice all of the lines drawn into the wings…it gives the butterfly drawing character.
Click on NEXT PAGE to go to the Next Butterfly Drawing Lesson