Do you want to learn how to draw 2 adorable children who are in love? This is a perfect drawing to learn how to draw for Valentine's Day. This boy and girl are holding a Valentine's Day heart. Maybe you can draw this on your special Valentine's Day cards. This tutorial is perfect for kids of all ages (younger kids will be able to do it if you help them), teens, and even adults. Read the easy step by step instructions below.
Here are More Valentines Day Drawing Tutorials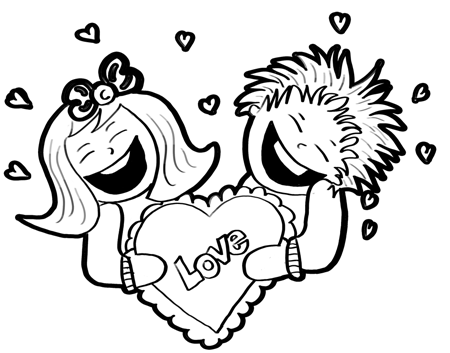 How to Draw Kids Holding Love Hearts for Valentine's Day : Step by Step Drawing Lesson
Step 1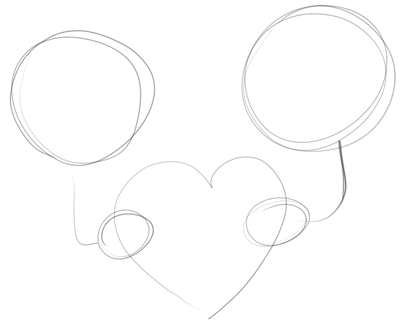 First, lightly sketch out the basic shapes that you see above. We will be drawing the details in soon.
Step 2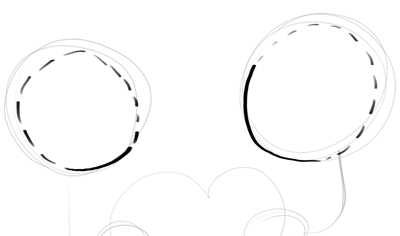 Now draw a more definitive shape to the figures heads. The dashed lines are going to be drawn over later with hair so you can draw that part lighter, if you want to.
Step 3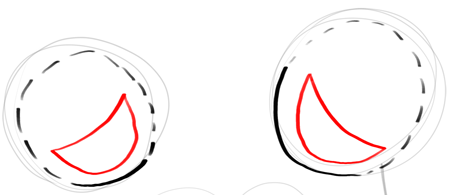 Now at the bottom of each circle draw a smile. Each of the faces is slanted outwards, so the smile is turned in that direction too.
Step 4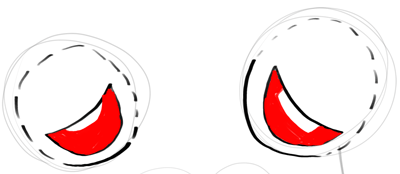 Now draw the kids' teeth by drawing a small rectangle (the face on the right) or a 'u' like shape (like the face on the left) at the top of the mouth. Now fill in the rest of the mouth.
Step 5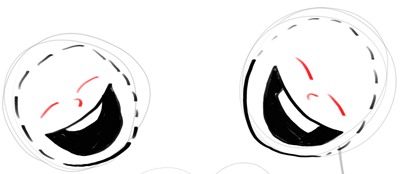 Now draw nose and eyes.
Step 6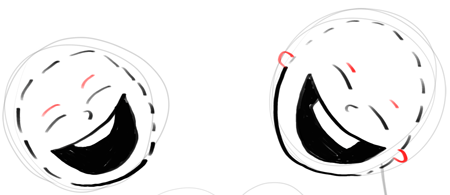 Now draw eyebrows on both characters. Also draw ears on the figure on the right (by drawing a 'c' and a backwards 'c' like shape).