Are you in love with the movie, Alvin and the Chipmunks, the Squekquel? Do you want to learn how to draw the characters from the movie, especially the chipmunks? Well, this is the first of many drawing tutorials to learn how to draw Alvin, and the other chipmunks in the movie. This is a step by step drawing tutorial, that will guide you with easy instructions to drawing Alvin. Kids, Teens, and Adults will be able to draw this with the guidance within this lesson. Good luck.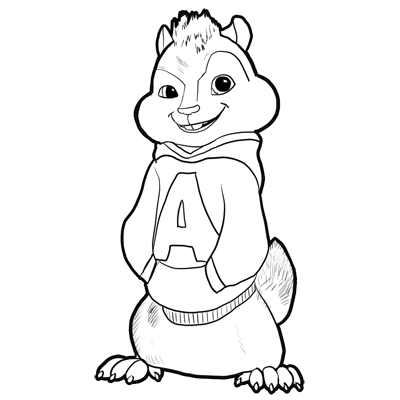 How to Draw Alvin from Alvin and the Chipmunks, the Squekquel – Step by Step Drawing Lesson
Step 1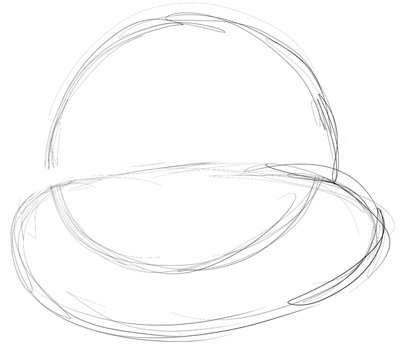 Lets start drawing Alvin. Lightly sketch a circle. Then lightly sketch a hot dog shaped oval at the bottom of the circle.
Step 2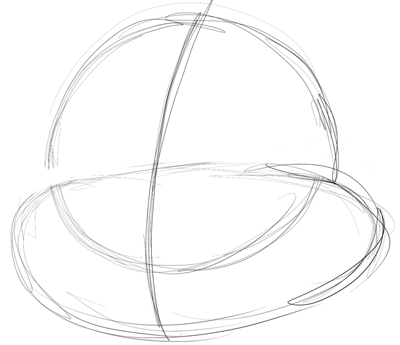 Alvin is looking towards the left in this picture so his facial features aren't going to be even on his face, rather it will appear that his features are closer to the left side of his face. Draw a curved line going down the center of Alvin's face … pretend that his face is a ball, that is why the line is curved.
Step 3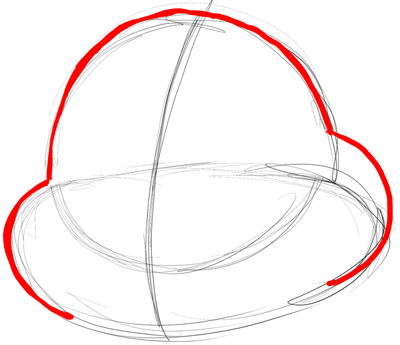 Now darken the lines so that they look like the above picture.
Step 4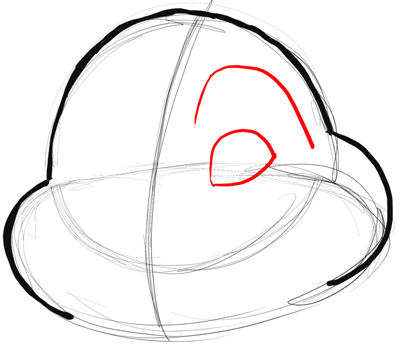 Now draw Alvin's eye…trying to place it about where I placed it (notice that it is on the top of the oval line and it is in between the half line and the right side of the face). Alvin's eye is a half-circle type shape. Above the eye, draw an upside down 'u' like shape.
Step 5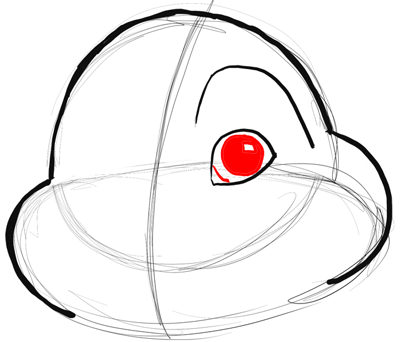 Now draw a circle inside of Alvin's eye and fill it in, except for a rectangle highlight on the top right side of the iris / pupil. Also draw a curved line on the left side of the eye.
Step 6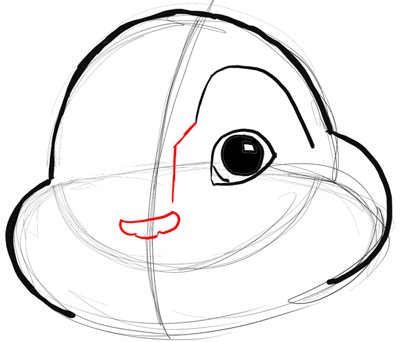 Now draw a backwards number '7' like shape from the left side of Alvin's brow. Below where this shape ends, draw Alvin's nose.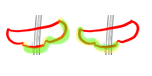 I wanted to show you (in the picture above) that if you have a problem drawing the shape of Alvin's nose, just draw it as 2 number '3's (look at the green).