Step 14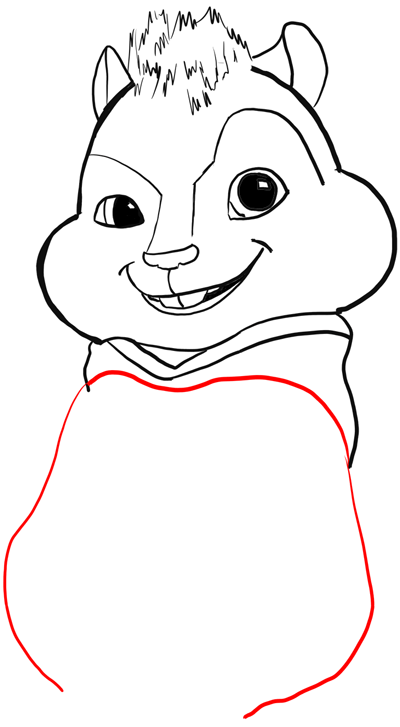 Draw an irregular shape that would be a circle-ish shape if it was closed at the bottom and not so lumpy.
Step 15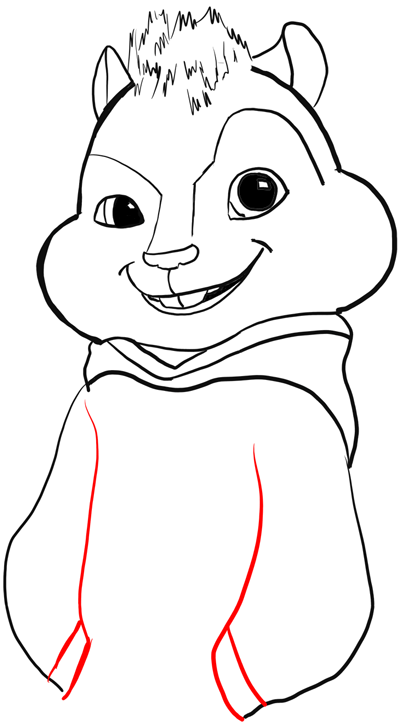 Now draw sleeves by drawing 2 upside down letter 'f' like shapes.
Step 16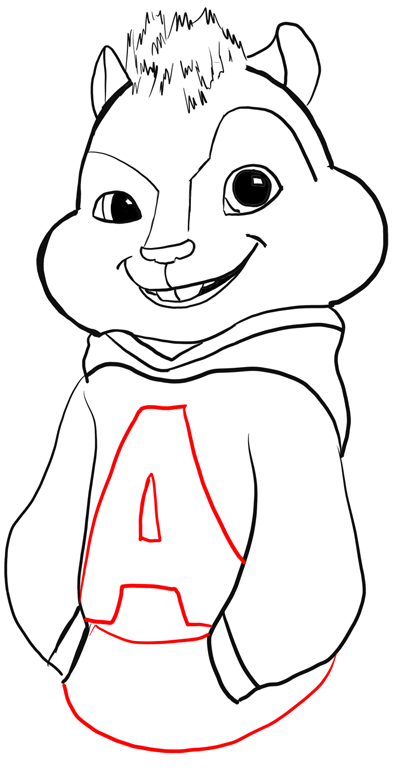 Now draw a letter 'A' shape as well as a 2 upwards curved lines under the 'A' and under the sleeves.
Step 17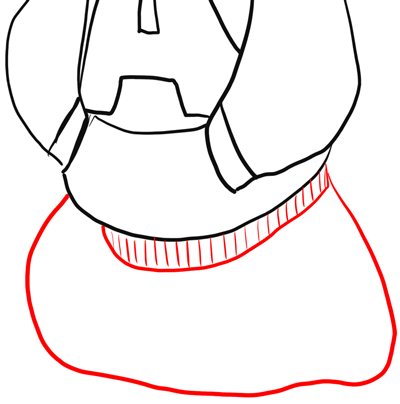 Now draw another curved line and then draw a bunch of straight lines down for the bottom of Alvin's sweatshirt. Also draw a sideways 'c' like shape for Alvin's t-shirt, which is under the sweatshirt.
Step 18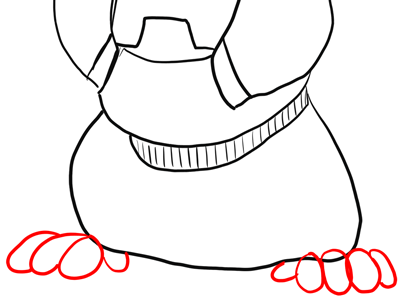 Now draw a bunch of ovals for toes.
Step 19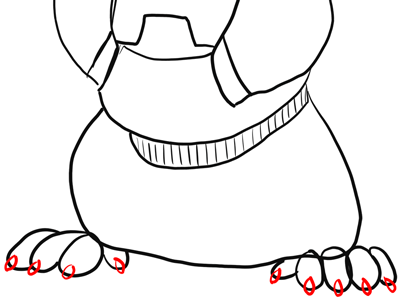 Draw a bunch of shapes that are in between a diamond shape and an oval shape (look at the nails to see what I'm talking about).
Step 20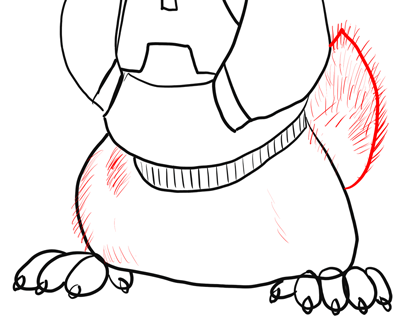 Now draw a bunch of fur all over Alvin, the Chipmunk, if you so please. Just draw a bunch of lines like I did.
Step 21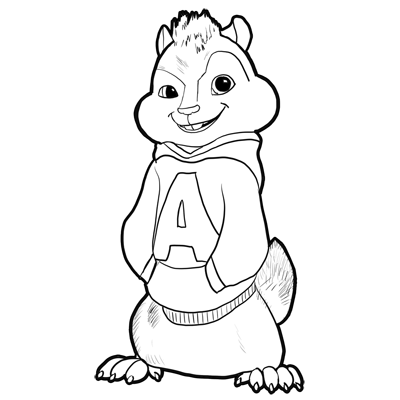 Now just erase lines that you don't need and outline the 'correct' lines with a black pen or marker. Making thick, interesting lines instead of the thin pencil lines makes quite a difference in the end result, doesn't it? If you are having problems figuring out which lines to erase, then reference my drawing (above) for help. Now you will have an amazing cartoon drawing of Alvin from Alvin and the Chipmunks the Squeakquel to show off to your friends.
Technorati Tags: draw alvin and the chipmunks, drawing alvin and the chipmunks, how to draw alvin and the chipmunks, alvin and the chimpunks squeakquel, draw alvin, drawing alvin, how to draw, drawing lessons, drawing cartoons, cartooning, drawing step by step