We have learned how to draw cartoon hands already, so now it is time to learn how to draw comic feet, shoes, and boots. This tutorial has a huge number of examples for you to learn from. We also have put step by step illustrated instructions for drawing a comic foot, shoes, boots, and comical feet of all kinds. Kids, Teens, and adults can all learn how to be a comic artist or cartoonist by taking the time to practice our tutorials. Good luck.
You Might Like Our Other Hand Tutorials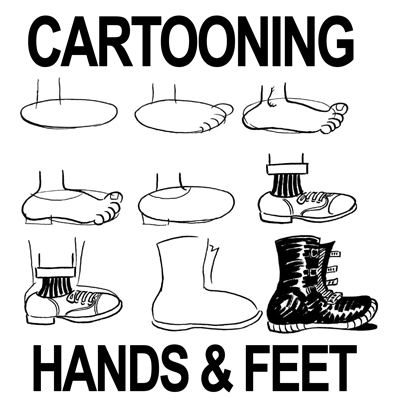 How to Draw Cartoon Feet & Shoes When Drawing Comics Cartooning Lesson
Step 1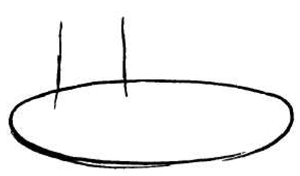 To start drawing a cartoon foot, first draw an oval with 2 lines at the back of the oval ( as seen above).
Step 2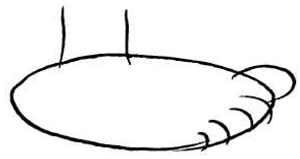 Now draw the toes by drawing a bunch of backwards letter 'c's for toes.
Step 3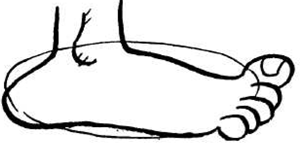 Now draw the toes Now shape the foot like the one above. Give the big toes a thumb nail and make the ankle bone by drawing a backwards letter 'j' like shape.
Step 4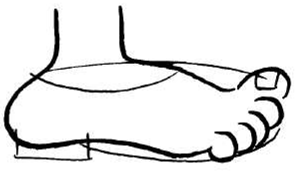 To show you why a shoe is formed the way that it is, we are going to draw the shoe over the foot…but when you draw your comic shoes, you don't have to draw the foot first. Draw an oval over the foot and draw a rectangle at the bottom of the foot's heel.
Step 5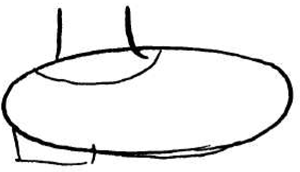 Draw an upwards turned curve at the bottom of the ankle (top left of the shoe). Erase the foot.
Step 6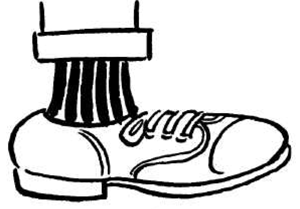 Put in details and draw the pants leg.