Step 12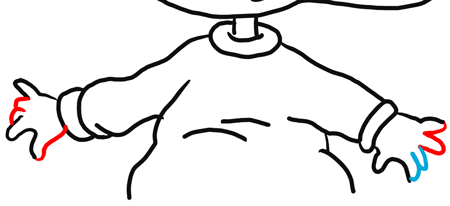 Draw a backwards number '3' on the left hand (red), draw 2 number '3's on the right hand.
Step 13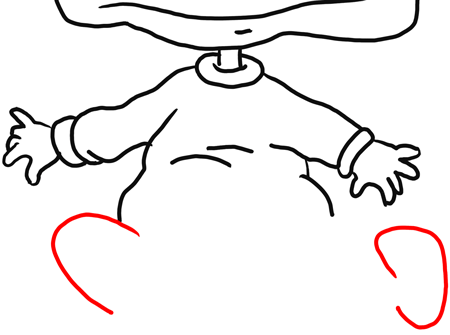 Start drawing Dil's leg on the left by drawing a letter 'c'. Draw Dil's right foot by drawing an oval like shape (that is narrower at the bottom).
Step 14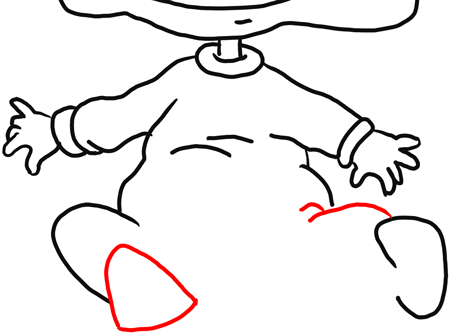 Draw a rounded-corners triangle like shape for Dil's left foot. Also draw a number '3' like shape above the right foot.
Step 15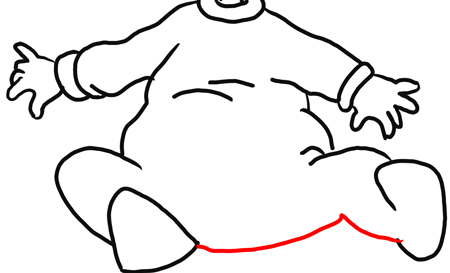 Now draw a sideways number '7' like shape.
Step 16 – Finished Drawing of Dil Pickles Tutorial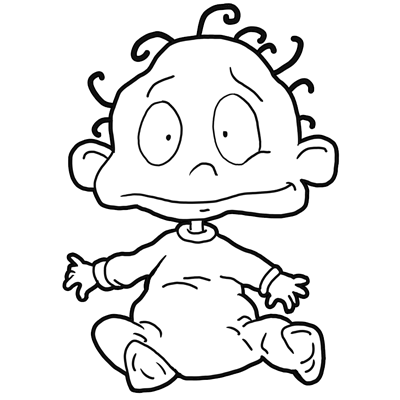 Find More Rugrats Drawing Tutorials Here (like how to draw Chuckie)
Technorati Tags: draw dil pickles, drawing dil pickles, how to draw dil pickles, drawing dill, draw dil from rugrats, draw dill from rugrats, dil pickles, dill pickles, rugrats, draw rugrats characters, rugrats, drawing rugrats, drawing for kids, how to draw, drawing lessons, drawing tutorials