Page : 1 2
Shadows are dark tones which result from some object being in the direct path of light, while shading in a drawing represents the tones on an object that vary from dark to light according to the way the light strikes it. Though comic pictures seldom need any elaborate use of shadows, the forms of figures and objects are brought out effectively by shadows if drawn correctly.
You Might Also Like Our 2nd Cartoon Shading Tutorial.
Here are More Comics / Comic Strips Drawing Tutorials
Here are More Cartooning Tutorials
How to Use Shadows and Shading in Comics / Cartoons Drawing Lesson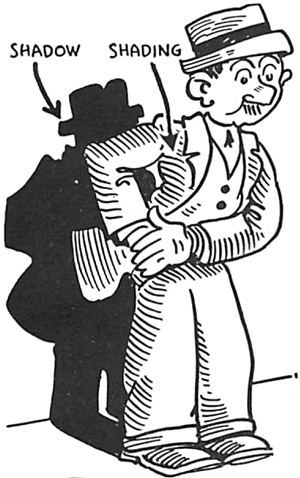 The diagrams below named A, B, and C, show how the size and the shape of a shadow depends on the direction from which the light comes and how you view the object. The examples 1,2, and 3 shows the same light and shadow effect on three figures.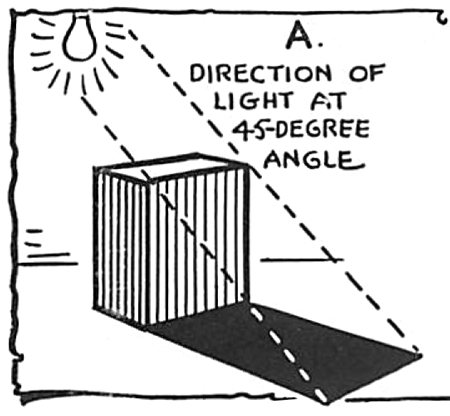 A. Direction of Light at 45 Degree Angle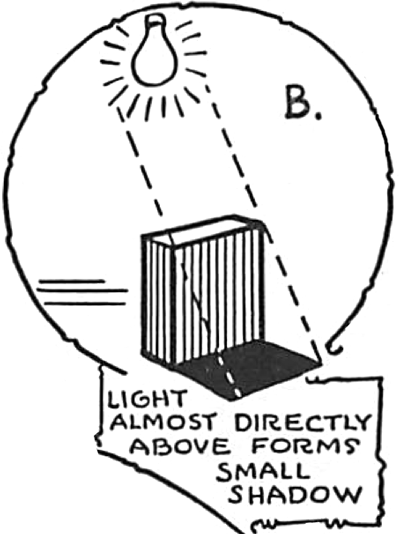 B. Light almost directly above forms small shadow.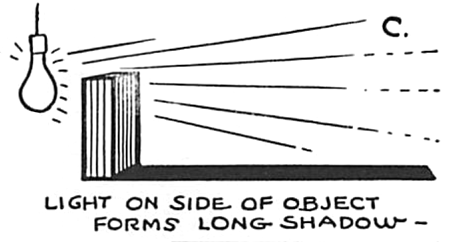 C. Light on side of object forms long shadow.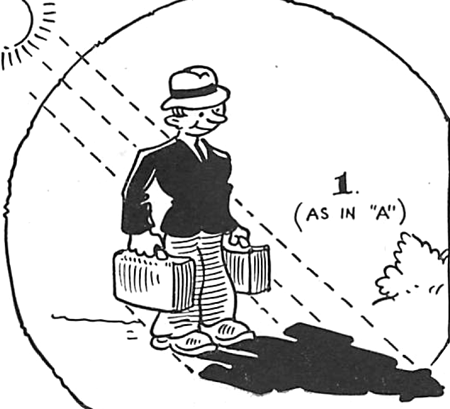 1. As in A, this the light is hitting this man at 45 degree angle…and this is the result.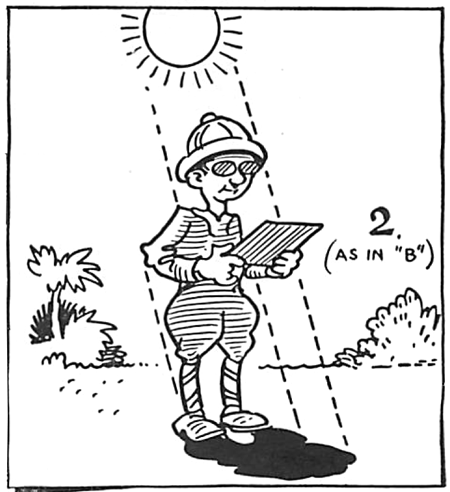 2. As in example B, the sun is hitting this man from directly above, so therefor a small shadow is created.

3. Just as in example C, the light is hitting this man from the side, so a very long shadow is created.
Page : 1 2
Pages: 1 2