Step 7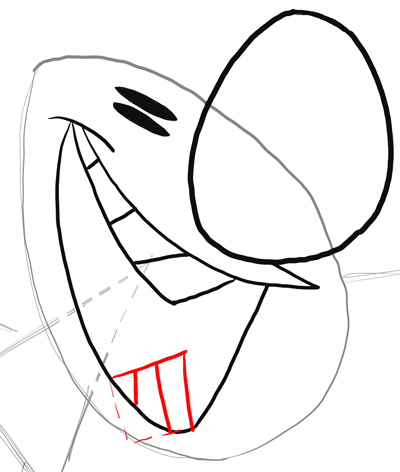 Now draw a rectangle with 2 lines inside of it…for Billy's teeth.
Step 8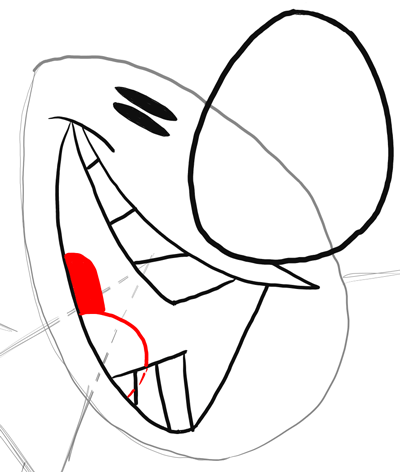 Now draw the back of Billy's mouth / throat and tongue by drawing a half circle for the tongue and a half of a letter 'U' like shape for the back of the throat.
Step 9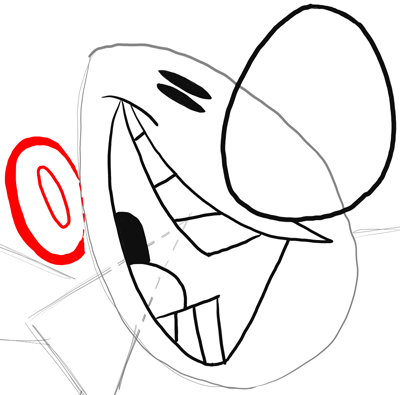 Now draw Billy's ear by drawing an oval with a smaller oval inside of it. Make the outside line thick.
Step 10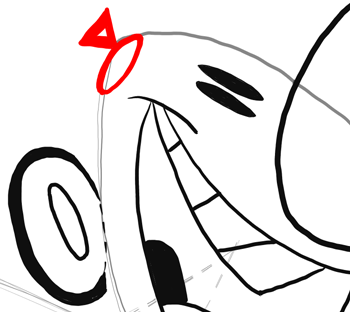 Now start drawing Billy's cap by drawing an oval on top of the head and an upside down triangle on top of the oval.
Step 11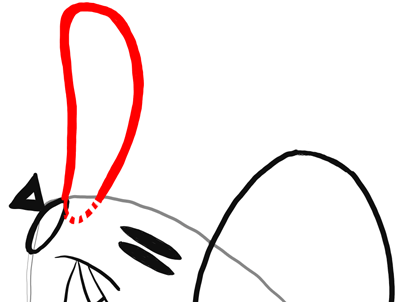 Now draw a kidney bean like shape for the rim of the hat.
Step 12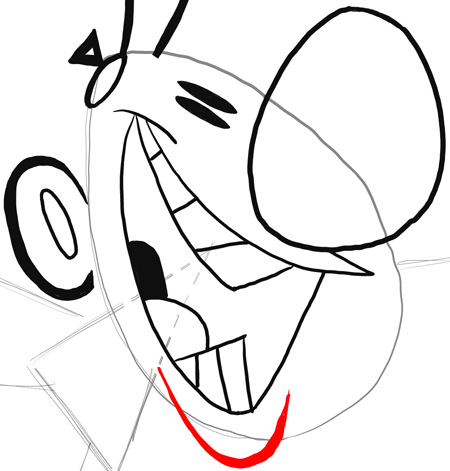 Now draw a backwards 'J' like shape for the chin – make it a thick line.
Step 13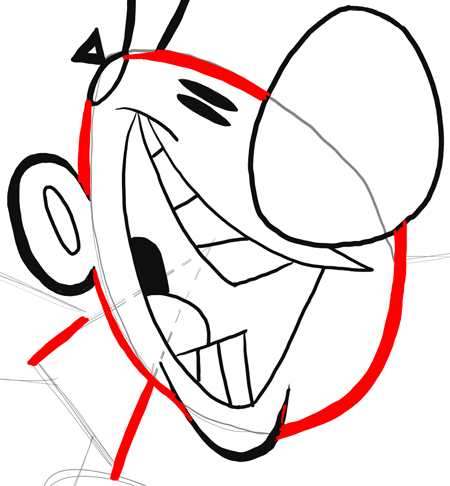 Now darken some of the lines as seen above.