Page : 1 2
Step 7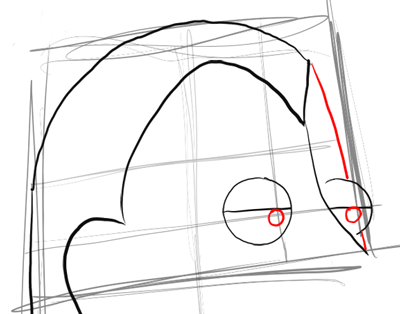 Draw a circle for each eye's pupil. Draw the right side of the face as well.
Step 8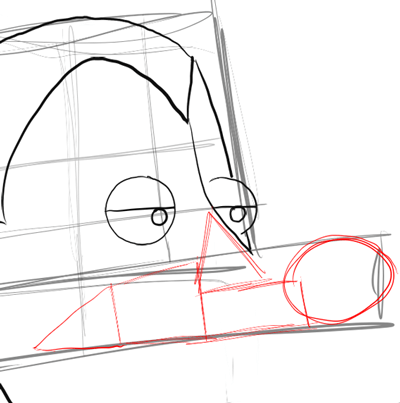 I know that the above picture looks silly…but just do it and it will help you build the shape of the beak. Draw the triangle at the top first and then draw a rectangle below it…and then move on to the other shapes. Draw them lightly.
Step 9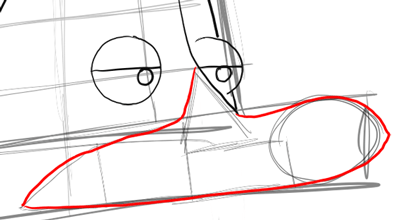 Now trace the outside of those shapes so you can erase them.
Step 10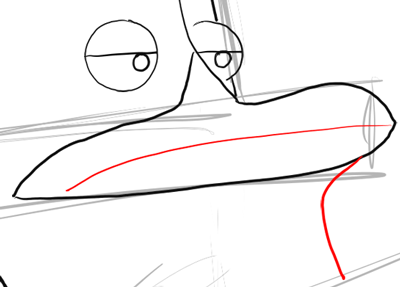 Draw the center of the beak. Also draw the chin … an upside down letter 'L' like shape.
Step 11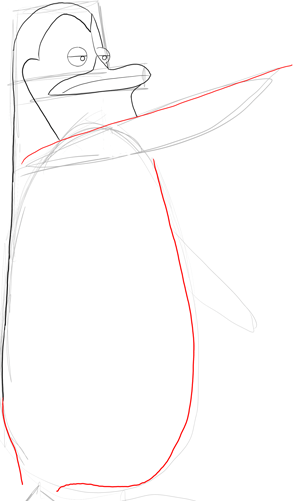 Now outline the shape of the body (you drew the basic shape of the body in step #1). Draw the top of his arm / fin as well.
Step 12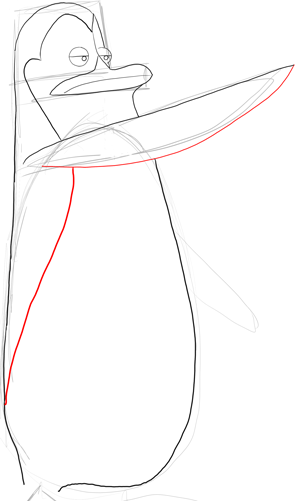 Draw the bottom of the fin / arm. Also draw a line below it that curves down towards the left (notice that both lines together form a letter 'T' like shape).
Step 13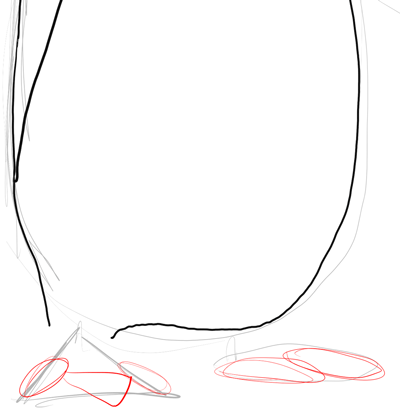 Draw ovals for the toes (lightly), except for the middle toe on the left (a sideways triangle).
Step 14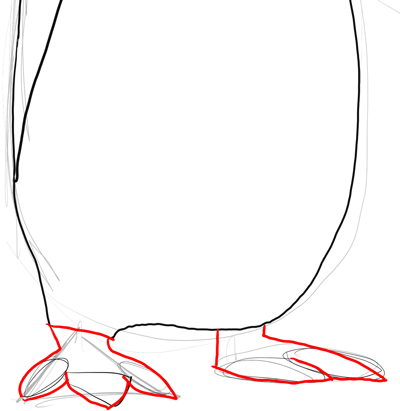 Now trace the basic shapes that you drew in the previous step and then erase them.
Step 15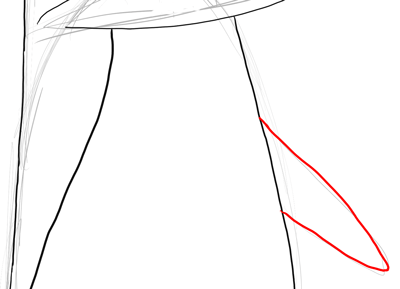 Now draw the fin on the right ( a sideways letter 'U' like shape).
Step 16 – Finished Drawing of Kowalsi from Penguins of Madagascar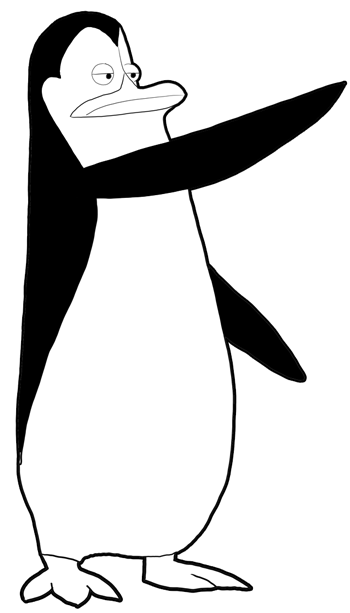 Now just erase lines that you don't need and outline the 'correct' lines with a black pen or marker. Making thick, interesting lines instead of the thin pencil lines makes quite a difference in the end result, doesn't it? If you are having problems figuring out which lines to erase, then reference my drawing (above) for help. Now you will have an amazing cartoon drawing of Kowalski from Penguins of Madagascar to show off to your friends.
You Might Also Want to Learn How to Draw Other Characters from Penguins of Madagascar
Technorati Tags: draw Kowalski, draw Kowalski from penguins of madagascar, drawing penguins of madagascar, penguins of madagascar, draw penguins of madagascar, drawing Kowalski, how to draw Kowalski, draw penguins, drawing penguins, how to draw penguins, cartooning, drawing for kids, drawing lessons, drawing tutorials
Page : 1 2
Pages: 1 2