Naruto is a very popular Manga / Anime style show.  I have put together an easy step by step drawing tutorial that builds up Naruto Uzumaki's form with simple shapes.  This is a drawing tutorial for older kids, teens and adults will enjoy it as well. Find the easy Naruto drawing lesson & instructions below. Good luck.
You Might Also Be Interested in Our Other Naruto Drawing Lessons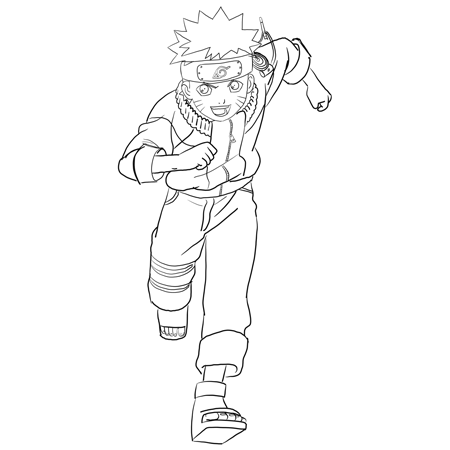 How to Draw Naruto with Easy Step by Step Anime / Manga Characters Drawing Lesson
Step 1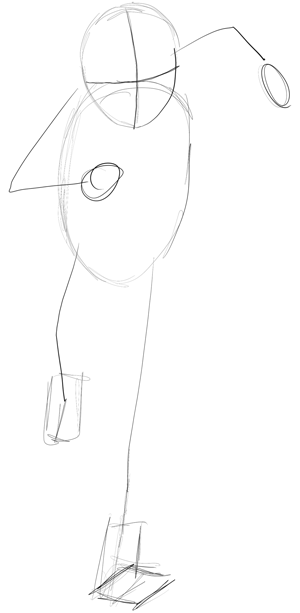 Start off drawing Naruto by building up his form with basic shapes that you see. For example, his body can be seen as an oval, as well as his face…take a look at the picture above.
Step 2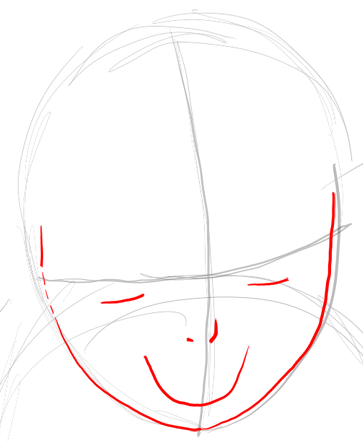 Now lets focus on his face…an oval shape. Draw guidelines around his face vertically and horizontally, as pictured above. This will help you correctly place his facial features. Now look at the picture above and recreate it on your piece of paper.
Step 3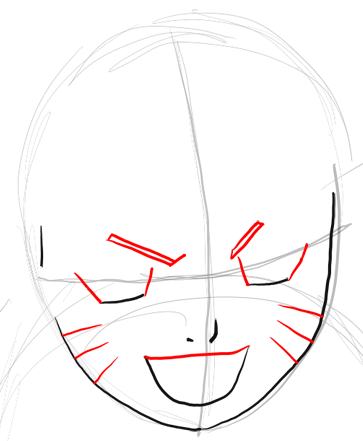 Now draw the top of his mouth. Draw his eyebrows (the one on the left looks like a checkmark). Draw outward turned lines a the right and left of each eye. Also draw 3 downwards turned lines on both sides of the face.
Step 4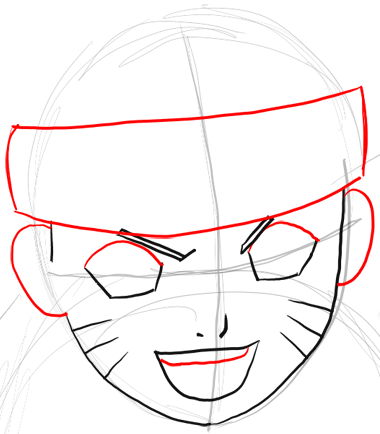 Now finish up the outer shape of the eye bny drawing a downwards curved line on the top. Draw Naruto's top teeth. Draw both ears as letter 'c' shapes. Draw his headband as well.
Step 5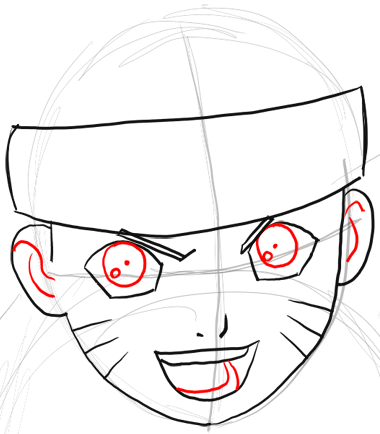 Draw a circle within each eye. Draw a dot for the pupil and a circle for the highlight, on the bottom left of the eye. Draw the bottom teeth. Draw a backwards letter 'J' in the left ear and a letter 'J' within the right ear.
Step 6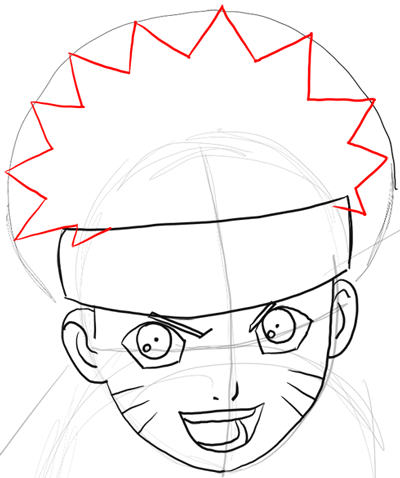 Lightly sketch a circle at the top of Naruto's head. Now draw zig-zaggy line within this circle…then erase this circle