Step 14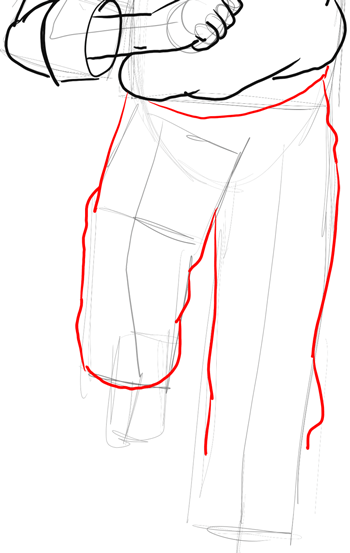 Now draw the pants around these shapes…getting some wrinkles in there.
Step 15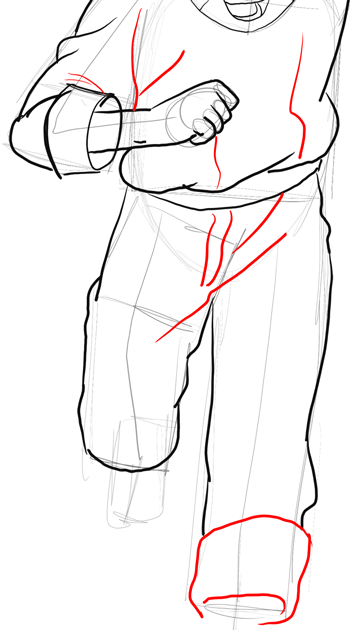 Draw some more wrinkles and draw the pants cuff.
Step 16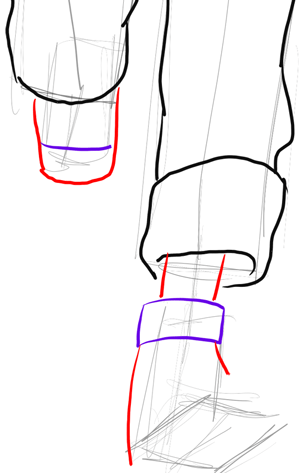 Now start drawing the shoes.
Step 17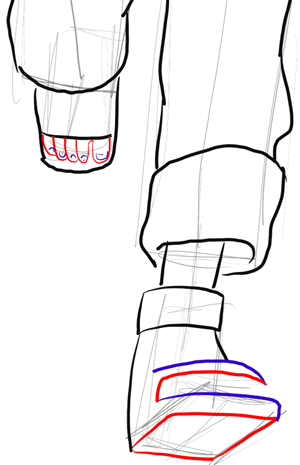 Draw the toes on the left foot by drawing a bunch of 'u' type shapes. On the right foot, draw more of the shoe.
Step 18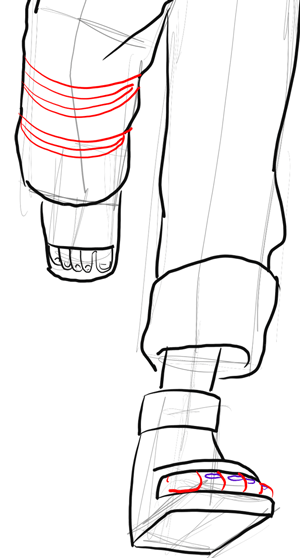 Draw the toes on the right foot – they are inwards curved lines. Draw curves on the left pants…patterns.
Step 19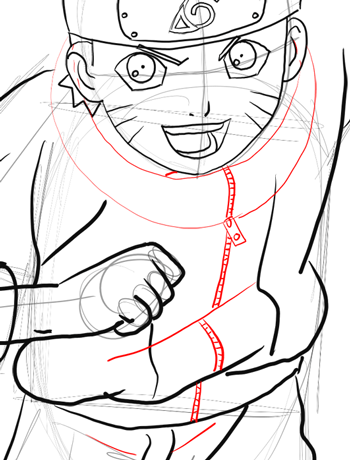 Now draw the zipper on the coat….wrinkles in between….zippers are made up of a bunch of squares. Draw 2 half circles around the neck.
Step 20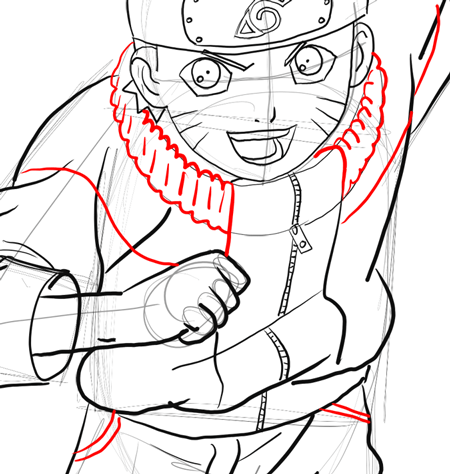 Draw downwards curved lines on the top of the half circle and upwards curved line at the bottom half circle….draw lines in the middle.
Step 21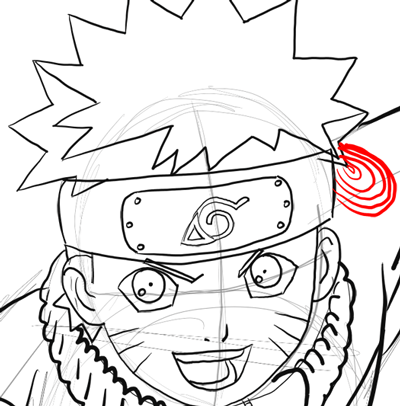 Draw a spiral at the right of the headband.
Step 22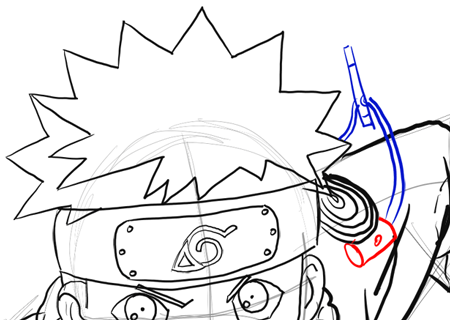 Draw a cylinder shape – draw more.
Step 23 – Finished Naruto Drawing Tutorial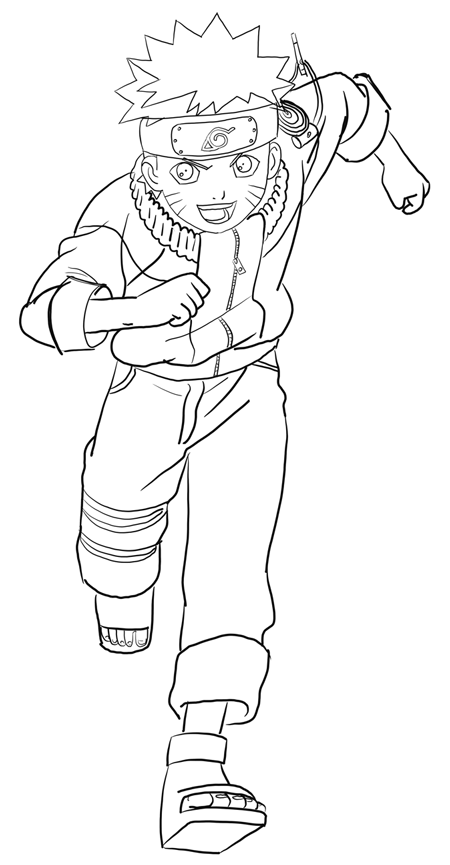 Now just erase lines that you don't need and outline the 'correct' lines with a black pen or marker. Making thick, interesting lines instead of the thin pencil lines makes quite a difference in the end result, doesn't it? If you are having problems figuring out which lines to erase, then reference my drawing (above) for help. Now you will have an amazing cartoon drawing of Naruto to show off to your friends.
You Might Also Be Interested in Our Other Naruto Drawing Lessons
Technorati Tags: drawing naruto, draw naruto, how to draw naruto, naruto, drawing for kids, drawing lessons, drawing tutorials, manga, anime, draw manga, draw anime, drawing manga, drawing anime