Page : 1 2
Do you want to learn how to draw Pikachu, from Pokemon, in a battle, in attack mode? I have put together a step-by-step tutorial that will help you figure out how to draw Pikachu by using simple shapes to build up Pikachu's form. This is an intermediate Pokemon cartooning tutorial that older kids, teens, and adults will enjoy. Even some younger children might be able to draw Pickachu if you stand by to help with the instructions. Enjoy!
You Might Be Interested in Our Other
More Pokemon Drawing Tutorials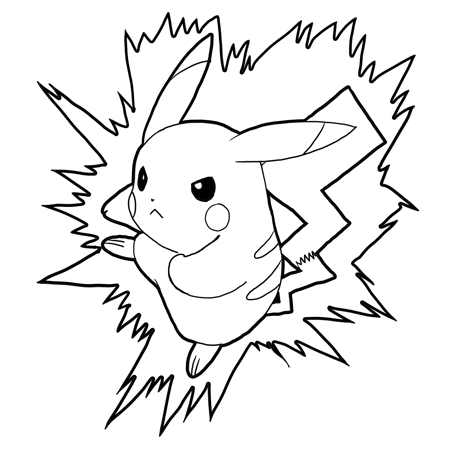 How to Draw Pikachu Attacking in Battle : Pokemon Drawing Step by Step Tutorial
Step 1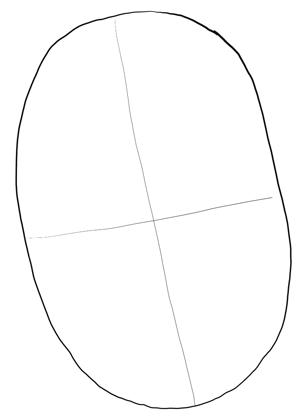 Start off the drawing of Pikachu with an oval. Find the center of the oval with a vertical and horizontal guide line, as pictured above.
Step 2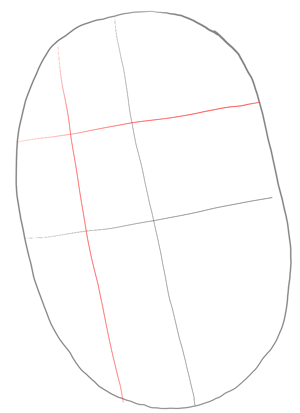 Now find the center of the left side of the oval. Also find the center of the top portion of the oval.
Step 3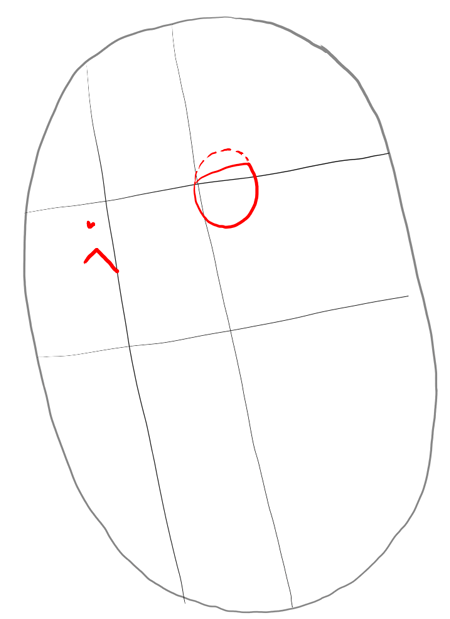 Now draw the right eye of Pikachu by drawing an oval. Notice that the eye is on the top guideline. Draw the eyelid in as well. Also draw a mouth and nose…the mouth is an upside down letter 'v'. Draw a tiny letter 'v' for the nose as well.
Step 4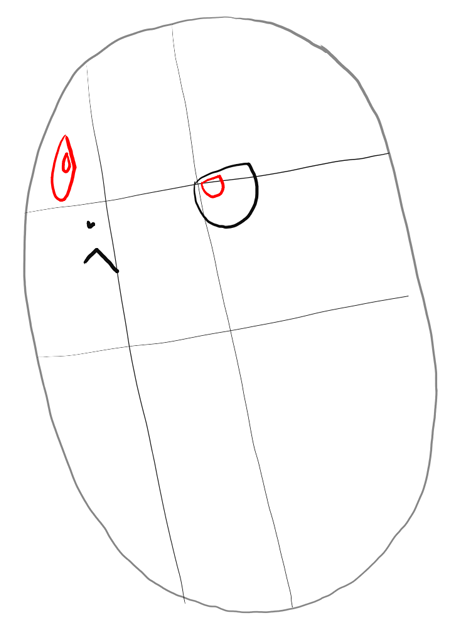 Draw a half circle for the right eye's iris / pupil. Also draw the left eye by drawing an oval with an eyelid…slanted towards the right. Also draw the pupil.
Step 5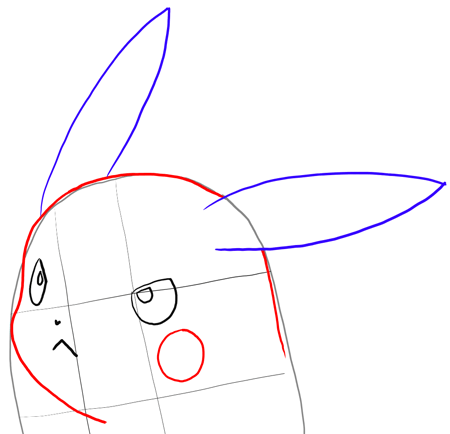 Draw a circle for Pikachu's cheek (to the right and below the right eye). Draw Pikachu's face….follows the oval shape that you drew in step #1 (mostly), until you get to the chin. Also draw his ears.
Step 6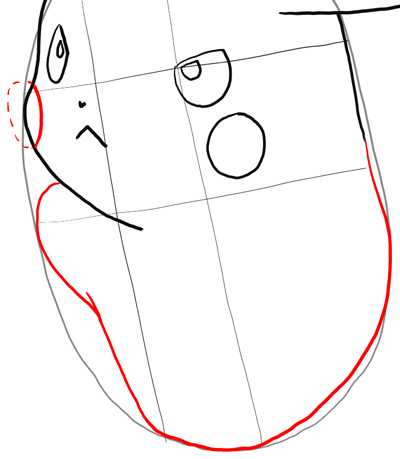 Draw a circle for the left cheek. Now draw Pikachu's body…notice, for the most part that it follows the oval that you drew in step #1.
Page : 1 2
Pages: 1 2