How to Train Your Dragon is a great cartoon movie about Vikings fighting and killing dragons….until one of the kind-hearted Vikings learns to love one of the dragons, Toothless (a Night Fury dragon). I have put together an easy step by step drawing tutorial that builds up Toothless' form with simple shapes. Find the easy Toothless, the Night Fury drawing lesson & instructions below. Good luck.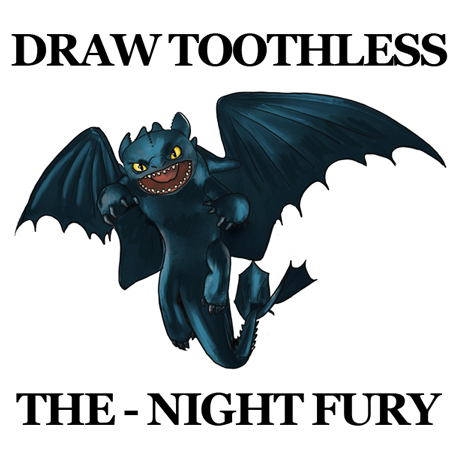 How to Draw Toothless Night Fury Dragon from How to Train Your Dragon
Step 1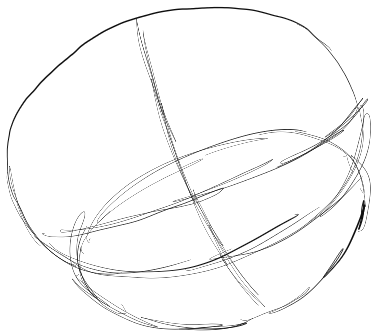 Start off the drawing by lightly sketching the basic shapes that make up Toothless' face … an oval with a smaller oval at the bottom. The find the center vertically and horizontally, as pictured above.
Step 2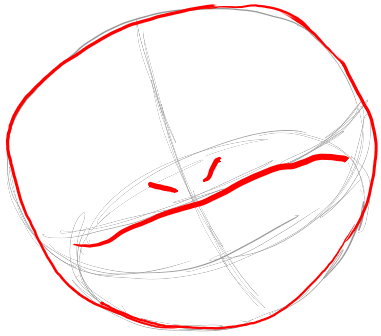 Now draw the outside shape that both of those 2 ovals form. The top of the mouth is at the center horizontal line, as seen above. Draw 2 downward slanted lines for the dragon's nostrils.
Step 3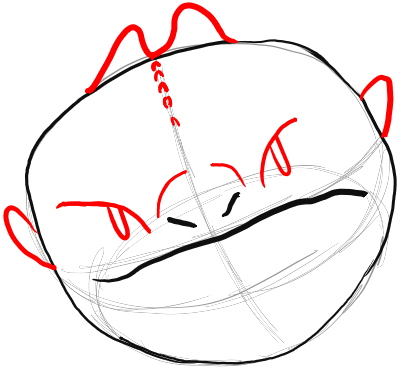 Draw the top of the nose with 2 inwards curved lines. Start drawing the eyes as well b drawing outwards curved lines. Also draw a letter 'u' like shape for the iris of the eye. Draw both ears by drawing a letter 'c' for the left ear and a backwards letter 'c' for the right ear. Draw a letter 'm' like shape at the top of the head…also draw a bunch of upside down letter 'u's along the vertical guideline at the top of the head.
Step 4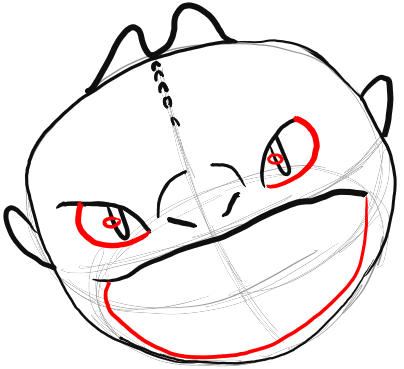 Draw the bottom of the mouth with a half circle shape. Draw the bottom of the eye with a sideways letter 'c' like shape. Draw a small oval for the highlight of the eye.
Step 5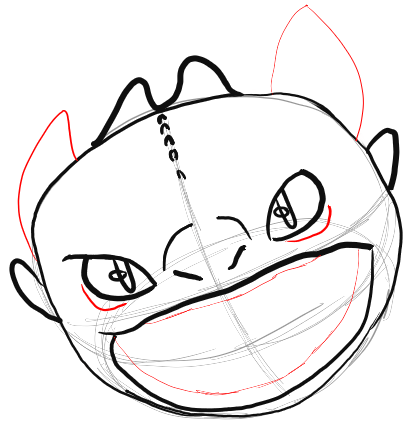 Draw a curved line under each eye. Lightly sketch a smaller mouth shape inside the mouth — this will be the gums. Lightly sketch the ear shapes as well.
Step 6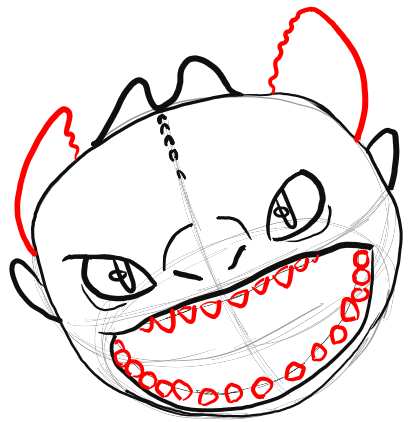 Now draw the ears darker, but on the inside of the ears make a squiggly line. Draw the teeth by drawing circle-like shapes along the bottom row and more triangle-like shapes up at the top of the mouth.