It is almost Christmas already, so do you want to learn how to draw Santa Clause now? If you learn how to draw Santa Clause, I bet you will shock all of your friends with your drawing abilities. I  have put together a step-by-step tutorial that will help you figure out how to draw  cartoon Santa Clause by using simple shapes to build up his  form. This is an intermediate cartooning tutorial that kids, teens, and adults will enjoy…but it is specifically meant for school aged children, teens, and adults. Enjoy!
Here are Even More Christmas Drawing Tutorials … and There are more Santa Clauses That you Can Try to Draw Too.
How to Draw Santa Clause Step by Step Drawing Tutorial for Kids, Teens, and Adults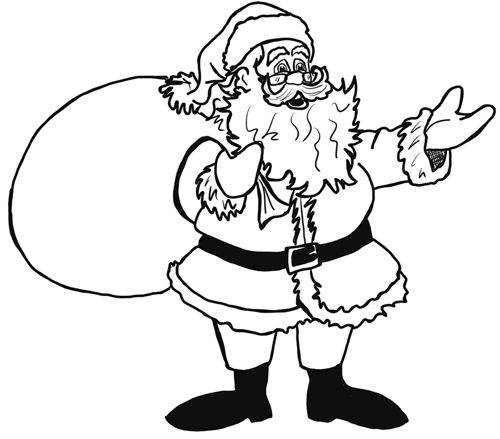 The above picture of a cartoon Santa Clause is what we will be drawing step by step today. Find this drawing tutorial below. Get out a piece of paper, a pencil, and a black marker. Good luck.
Step 1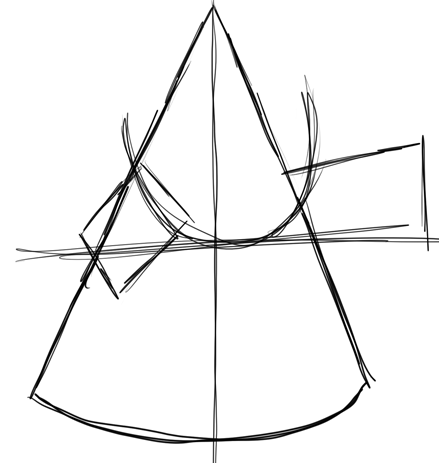 We are first going to draw Santa's basic shape. So take out your pencil and lightly draw Santa Clause's simpler shapes the way that I did above. Don't worry about mistakes because you can erase these later. Later, you will be using a pen or marker to outline the 'right' lines.
Step 2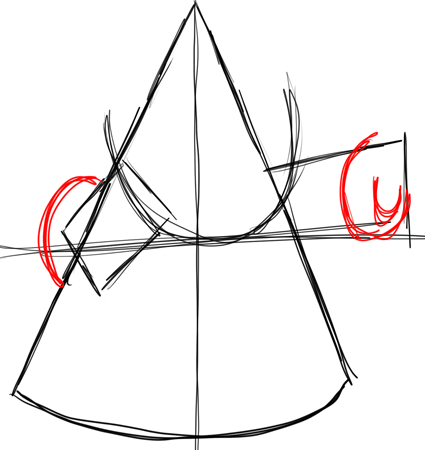 Now draw a sideways letter 'C'  for Santa's left shoulder blade and a letter 'C' and a smaller letter 'C' for Santa's right sleeve.
Step 3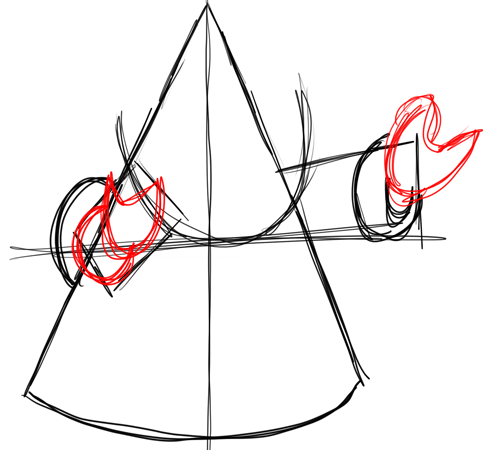 Now draw a 'C' for Santa's left sleeve and a letter 'U' closed with a letter 'V' for Santa Clause's left mitten. Also draw a bubble letter 'U' for Santa's right mitten.
Step 4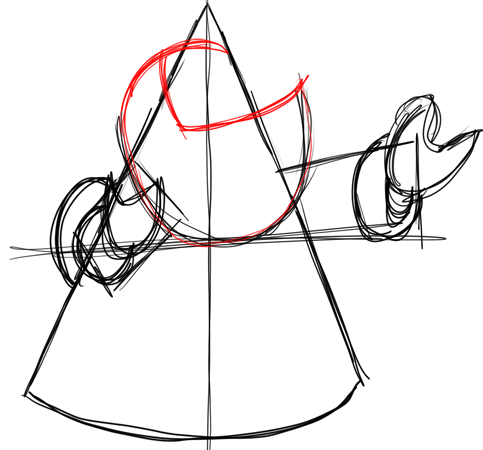 Now draw a big letter 'U' for the bottom of Santa Clause's beard. Also draw a smaller letter 'L' at the top – together the letter 'U' and letter 'L' sort of make up a bubble letter 'G'.
Step 5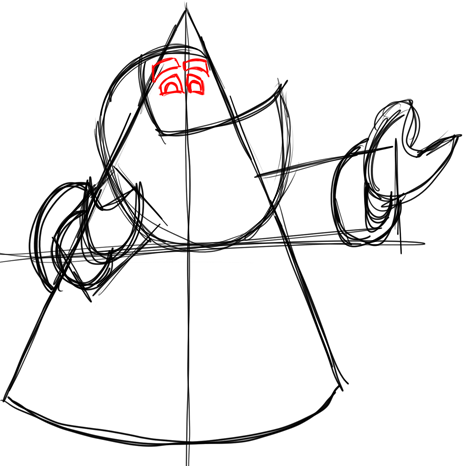 Now draw Santa Clause's eyebrows (look like small rectangles) and Santa's eyes.
Step 6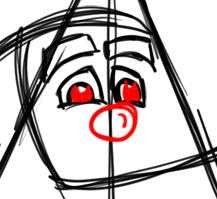 If you take a closer look at Santa Clause's eyes, you can color in the circle that is in Santa's eyes, except for a small triangle which will be the highlight in his eyes. Also draw an oval for his nose – and a backwards letter 'C' to represent the highlight on his nose.