Do you want to learn how to draw Stewie Griffin from Family Guy? I have put together a step-by-step tutorial that will help you figure out how to draw baby Stewie by using simple shapes to build up Stewie's form. This is an intermediate cartooning tutorial that kids, teens, and adults will enjoy. Even some younger children might be able to draw Stewie if you stand by to help with the instructions. Enjoy! How to Draw Brian Griffin or Peter Griffin or Chris Griffin
How to Draw Stewie Griffin from Family Guy : Step by Step Drawing Tutorial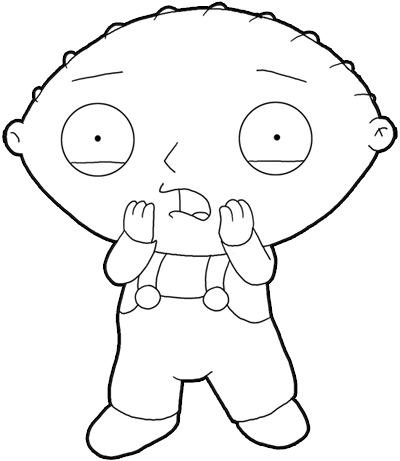 The above picture of a cartoon baby Stewie Griffin from Family Guy is what we will be drawing step by step today. Find this drawing tutorial below. Get out a piece of paper, a pencil, and a black marker. Good luck.
Step 1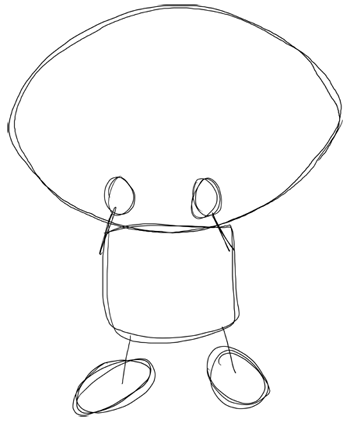 First, lightly draw out the basic shapes of Stewie. Notice the distinct similarity between Stewie's head shape and the shape of a football. Doh!
Step 2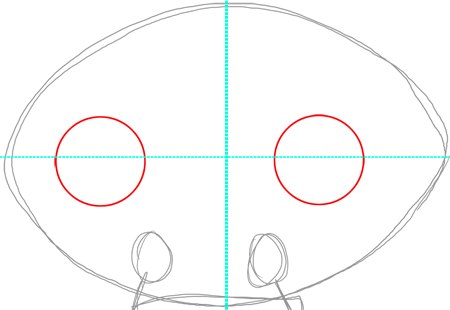 Now lets concentrate on Stewie's face. Lightly draw 2 lines cutting the head into quarters (one cutting the football shaped head in half horizontally and one vertically). Now that you did this, you will be able to more easily see where to place Stewie's facial features. Now draw Stewie's eyes, which are both circles. Since Stewie is looking towards the left, Stewie's eyes and other facial features will be farther to the left than they would be if he was looking straight forward.
Step 3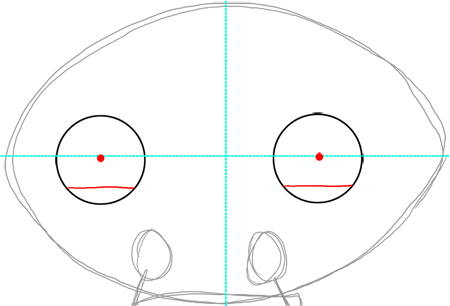 Now lets draw Stewie's pupils ( 2 dots ) and eyelids. Notice that the eyelids are along the light blue line that we drew.
Step 4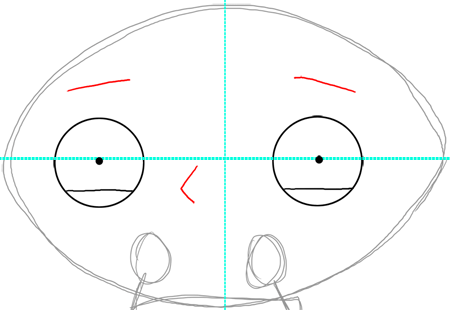 Now lets draw Stewie's eyebrows and nose. The blue lines help you with placement…so don't forget to use them as reference.
Step 5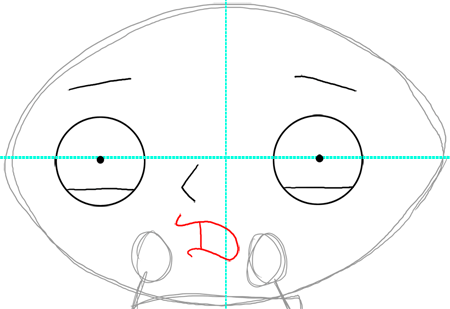 Now lets draw Stewie's mouth. If you look at the shape of the mouth sideways, the shape is very much like a fancy capital letter 'A'.
Step 6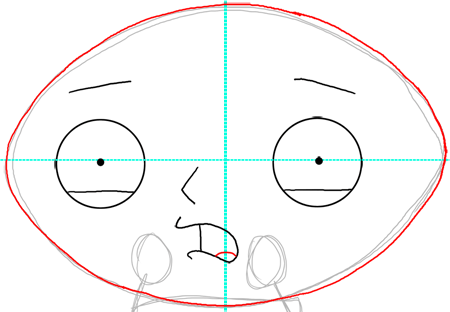 Now lets draw refine the shape of Stewie's head shape to more reflect the smoother shape.
Step 6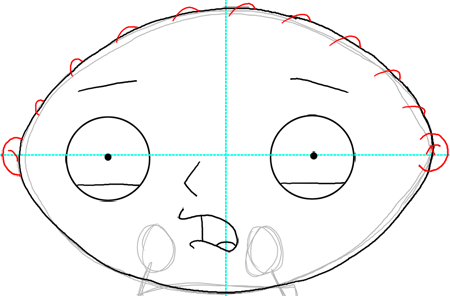 Now lets draw Stewie's hair and ears. Draw Stewie's ears as a letter 'C' and a backwards letter 'C'. Inside the right ear put a letter 'T' and just a curved dash in the left ear. For each of Stewie's hair draw an upside down letter 'U' like shape.