Step 14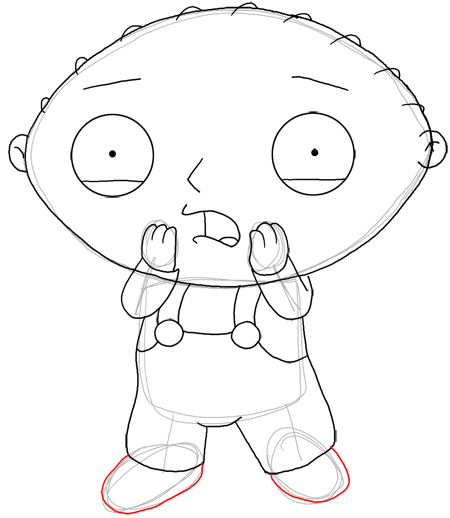 Draw Stewie's shoes as a capital letter 'C' and a capital letter 'u'.
Step 15 – Finished Drawing Tutorial of Stewie Griffin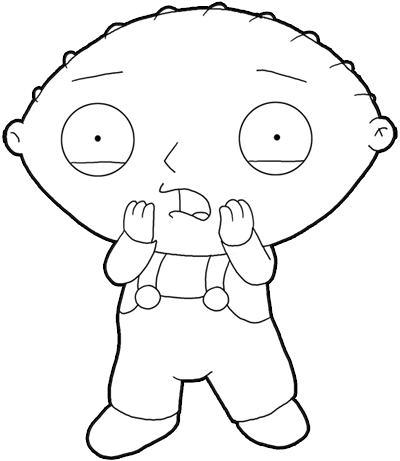 Now you just have to erase lines that you don't need and outline the 'correct' lines with a pen or marker. If you are having problems figuring out which lines to erase, then reference my drawing (above) for help. With the thick outside dark marker line, doesn't Stewie Griffin look Awesome?!
How to Draw Brian Griffin or Peter Griffin or Chris Griffin
Technorati Tags: Stewie, Stewie Griffin, Stewie from Family Guy,   draw Stewie, how to draw Stewie, draw Stewie Griffin, drawing Stewie, drawing Stewie, how to draw for kids, draw for kids, drawing tutorials, drawing lessons, how to draw step by step, how to draw Stewie step by step, drawing for kids, drawing for children, how to draw cartoons, draw cartoons, cartooning, cartooning lessons, cartooning tutorials