Find out how to start your own comic strip. This very comprehensive article / tutorial will guide you through coming up with a comic strip idea, how to lay out your comic strip page, how to write comic lettering, and how to keep continuity in your comic strip from day to day, week to week, year to year. There are also many illustrated examples that will guide you through the cartooning / comic strip process. Good luck.
Here Are Even More Comics / Comic Strips Drawing Tutorials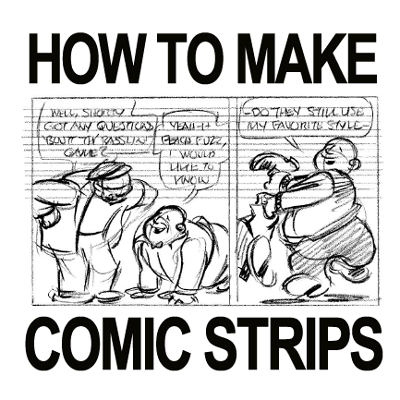 HOW TO START YOUR OWN COMIC STRIP
((How to Come Up with an Idea, How to Lay Out Your Comic Strip, How to Do Comic Lettering, and How to Keep Continuity from Day to Day Comic Strips))
Comic Strips have been around for generations and never fail to make people laugh. Although the newspaper industry isn't doing well, comic strips have progressed to another medium…the Internet. As long as there are creators with vivid imaginations and a flair for wit and humor, the marketplace for the comic strip will never become too crowded.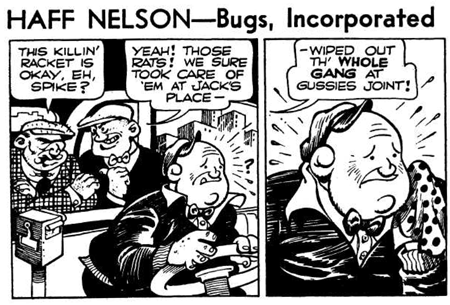 Here you can see a comic strip that suffered from the shortage of cartoonists in the post-world war II newsprint shortage…you can take it for what it was – it seemed to have loyal readers who enjoyed the comic strip … even though it doesn't make much sense in the world that we live in today.  The antics of this roly-poly cab driver / ex-wrestler. The reproduction above is the same size as it appeared daily in the newspapers. This portion at the left is the exact size of the original drawing which was made twice its size.
Getting started on a comic strip is not an easy task 0 you must put your heart and soul into it .. sincerely believe in it … stay with it .. and above all – NEVER BECOME DISCOURAGED WHILE WORKING ON IT!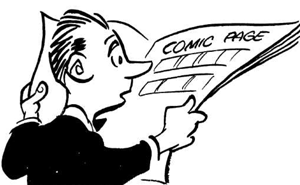 First of all, make a thorough study of the comic strips (aka The Funnies) that are popular today.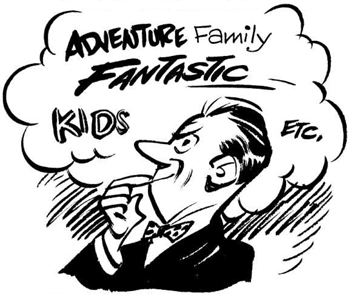 Try to figure out what "type" of comic strip would suit you best – would it be adventure, girl, kids, family, super hero, depressing humor, etc? Or will it be a "different" or "unique" comic strip?  Remember – each of these "types" can be executed in a comic strip style.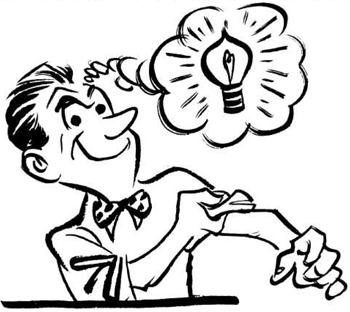 And now the toughest part, getting the idea!