The best source for ideas is life itself … keep in constant touch with what goes on in every aspect of life. The one – panel type of strip shown above gives you an idea of what can be done with a group of neighborhood kids.
A LETTERING GUIDE FOR YOUR COMIC STRIP LETTERS AND TEXT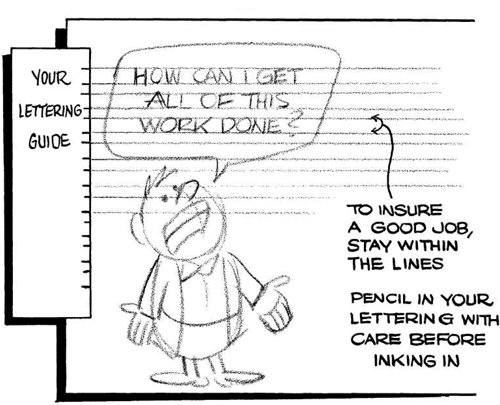 To be sure that your lines will always be even, take a piece of thin cardboard and mark of the space for the lettering and the space between.
Place it on the left edge of your paper and mark it off. Use a t-square to rule your pencil lines across your paper.

Here are some samples of text balloons for conversations within the comic strips.
LAYING OUT YOUR COMIC STRIP PAPER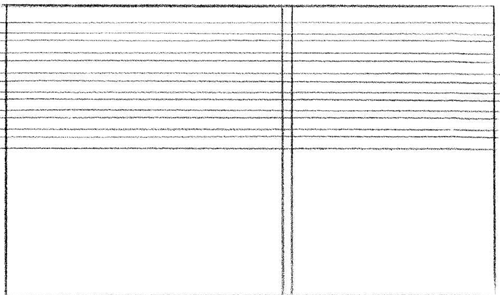 We will start laying out a comic strip, bearing in mind, that both this page and the next page will be treated as one sheet of paper.
Take a full sheet of 2 or 3 play Bristol Board – Divide it to get as many strips as you can from it … the strip should measure 16" x 4 3/4″ – add an inch all around for a border – now divide it in half allowing a 1/4" separation. Get your lettering guide and place it on left side – mark off, and with a T-Square, rule down your guide lines for lettering – start penciling-in your action taking as much space as you will need for each panel … rough in your lettering as you go along
Below, see the progression.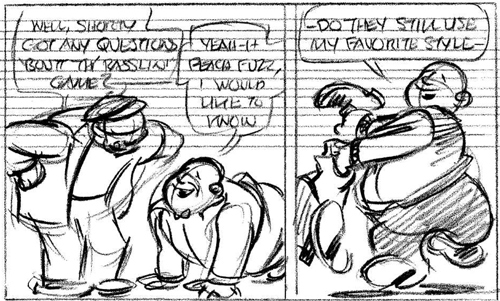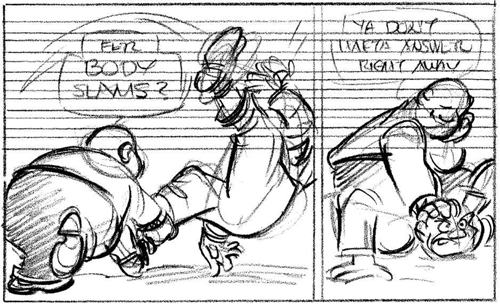 Let us assume that you already have your cast of characters … in this case, the main character, "Haff Nelson" has just had a fight with his enemy "Peach Fuzz" – this is the second of a two day segment of continuity…
Remember, only the middle separation is constant because some newspapers use the strip one panel on top of each other in two columns