Page : 1 2
Step 7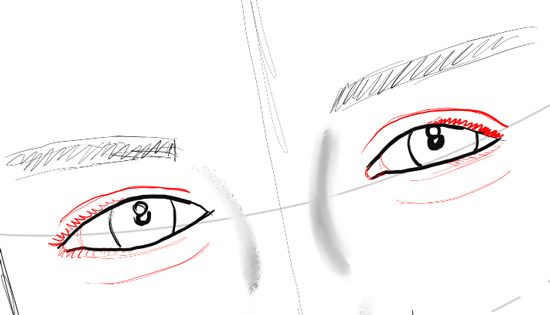 Now draw the top eyelid, eye lashes, and the line beneath the eye.
Step 8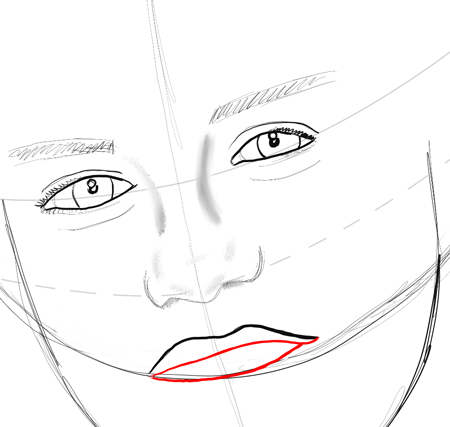 Draw the bottom of the top lip and the top of the bottom lip.
Step 9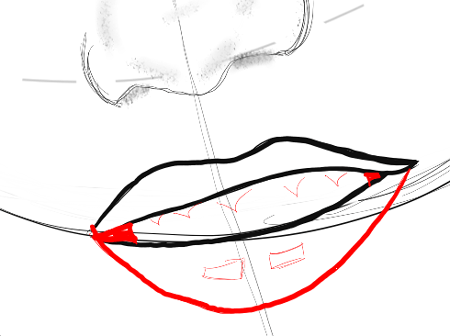 Now draw the bottom lip. The gums are drawn by making humps, like seen in a lowercase letter 'm'. You can draw the highlights in the bottom lip by drawing rectangle-like shapes.
Step 10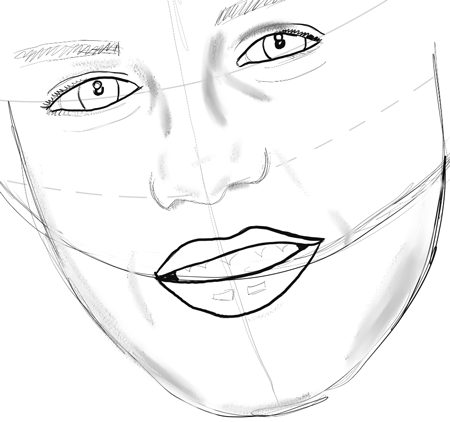 Now draw shadows where I have drawn them.
Step 11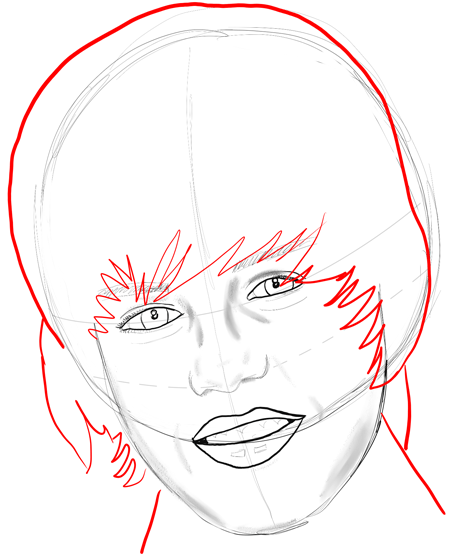 Now draw the hair, noticing that it goes slightly above and to the left of the circle we draw in step #1. His hair isn't neat and tidy (on purpose of course), so try to imitate the direction of the hairs…like I have.
Step 12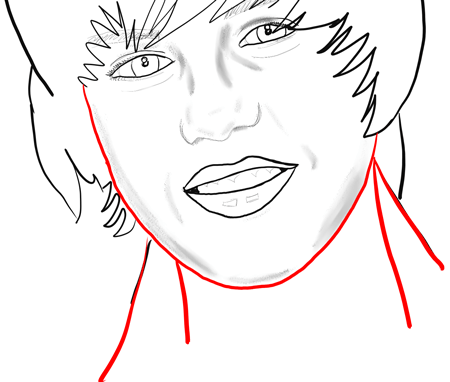 Draw more confident lines so that you can erase the guidelines and sketch lines that you don't need anymore. Also draw his shirt collar.
Step 13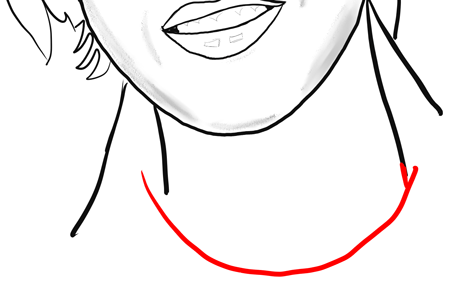 Draw the top of his t-shirt collar.
Step 14 – Finished Drawing of Justin Bieber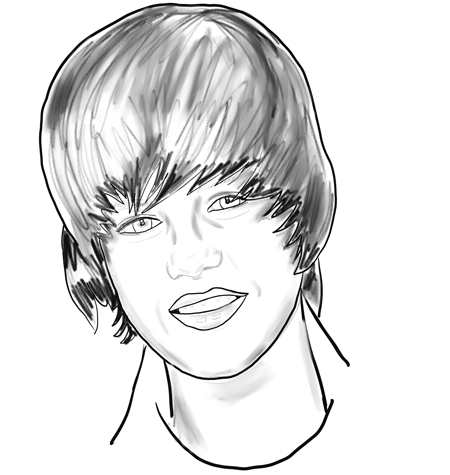 Now shadow the eyes a bit and his neck and you are finished drawing Justin Bieber. If Justin doesn't look exactly like mine, don't worry about it…it isn't like mine is perfect either. To get better, you can always just stare at Justin Bieber pictures all day…that would be such a chore. LOL
You Might Enjoy Our New Justin Bieber Drawing Tutorial
You Might Also Like Our Other Celebrity Tutorials
Technorati Tags: justin bieber, draw justin bieber, how to draw justin bieber, drawing justin bieber, justin beiber, drawing step by step, how to draw, drawing lessons, drawing tutorials, draw people, drawing faces
Page : 1 2

Pages: 1 2