Step 14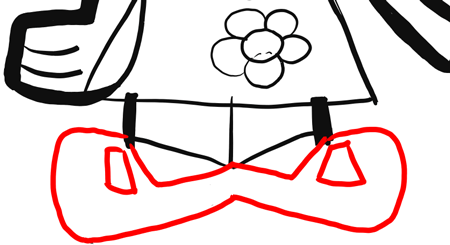 Now erase the lines from the previous step that you don't need. Draw a capital letter 'w' shape from one leg to the other, in the center of the shoes. Also draw a rectangle in both shoe.
Step 15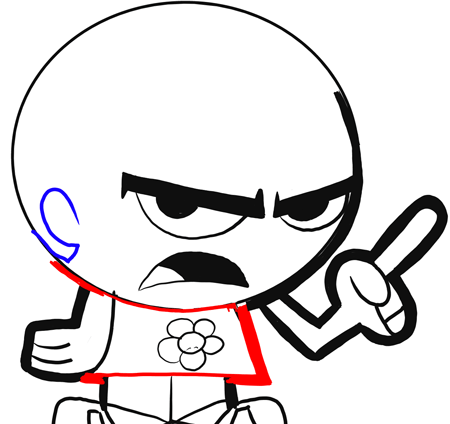 Now, start thickening some more lines up. Also draw an upside down number '5' shape for Mandy's left ear.
Step 16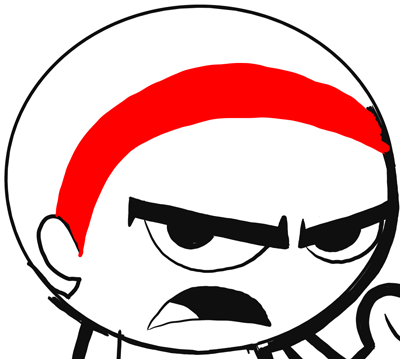 Now draw Mandy's hair band as seen above.
Step 17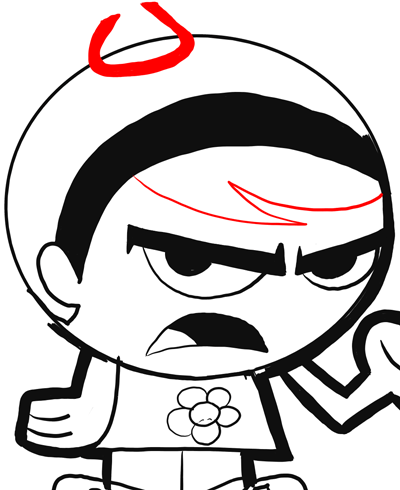 Draw a capital letter 'u' on the top of Mandy's head. Also draw her bangs.
Step 18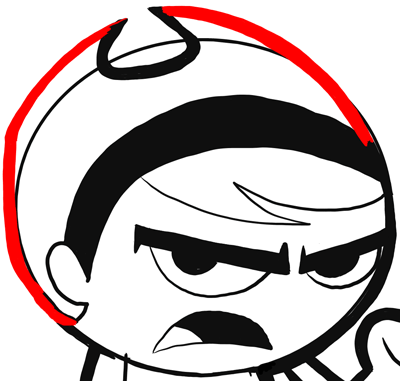 Now draw thick lines from the letter 'u' down to the other thick lines that you drew on the face, as seen above.
Step 19 – Finished Drawing of Mandy from Grim Adventure of Billy and Mandy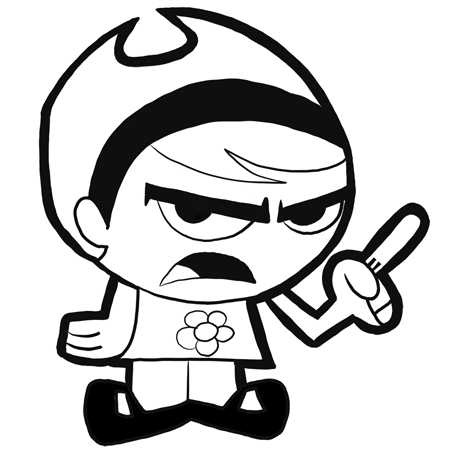 Now you just have to erase lines that you don't need and outline the 'correct' lines with a pen or marker. If you are having problems figuring out which lines to erase, then reference my drawing (above) for help. With the thick outside dark marker line, doesn't Mandy look Awesome?!
Technorati Tags: Draw Billy and Mandy, Drawing Bill and Mandy, How to Draw Billy and Mandy, Draw Mandy, how to draw Mandy, Drawing Mandy, grim adventures of Billy and Mandy,   how to draw for kids, draw for kids, drawing tutorials, drawing lessons, how to draw step by step, how to draw Chris step by step, drawing for kids, drawing for children, how to draw cartoons, draw cartoons, cartooning, cartooning lessons, cartooning tutorials