Do you want to learn how to draw Ash hugging Pikachu. I have put together a step-by-step tutorial that will help you figure out how to draw Ash hugging Pikachu by using simple shapes to build up Pikachu's form and Ash's form. This is an intermediate Pokemon cartooning tutorial that older kids, teens, and adults will enjoy. Even some younger children might be able to draw Pickachu & Ash if you stand by to help with the instructions. Enjoy!
You Might Be Interested in Our Other
More Pokemon Drawing Tutorials
Draw Pikachu Attacking in Battle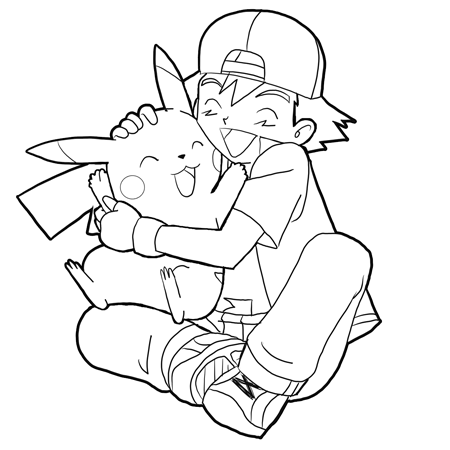 How to Draw Ash Hugging Pikachu with Easy Steps Drawing Lesson
Step 1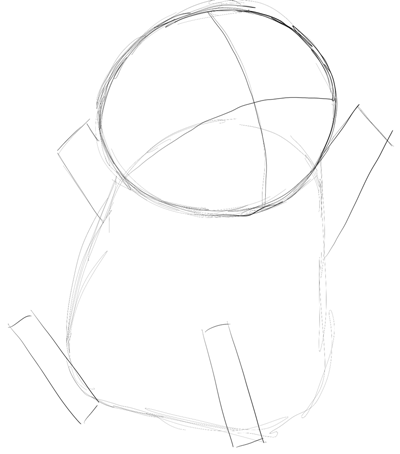 Start drawing Pikachu by drawing the basic shapes that make up his form, such as a circle for the face….potato shape for the body and rectangles for the arms and legs. Make sure to leave enough room on the right for Ash to be drawn in.
Also find the center of Pikachu's face by drawing a line through the center vertically (up and down) and horizontally (left and right). Notice that it goes around Pikachu's face because it is round like a ball. Use these guidelines to help you place the facial features.
Step 2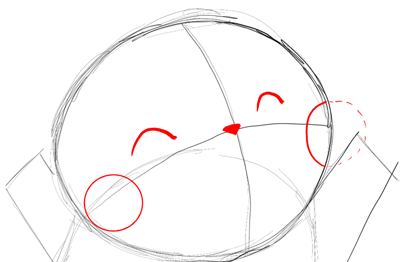 Now draw a circle on both of Pikachu's cheeks.. Draw upside down letter 'u's for each eye and an upside down triangle in the center, for Pikachu's nose.
Step 3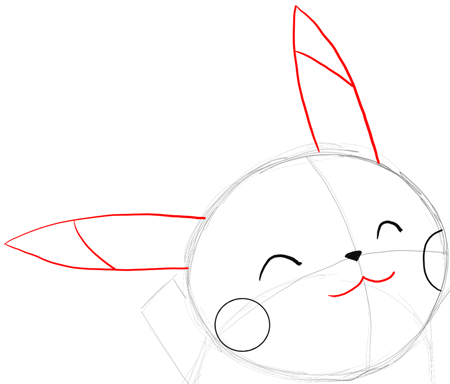 Now draw Pikachu's ears. Draw the top of Pikachu's mouth by drawing an 2 upwards curved lines that meet in the middle in an upside down letter 'v' like shape.
Step 4
Draw a letter 'U' like shape for the bottom of Pikachu's mouth. Draw Pikachu's arms and hands within the rectangles that you drew in step #1. The fingers are simply drawn by drawing humps (as you would see in a letter 'm').
Step 5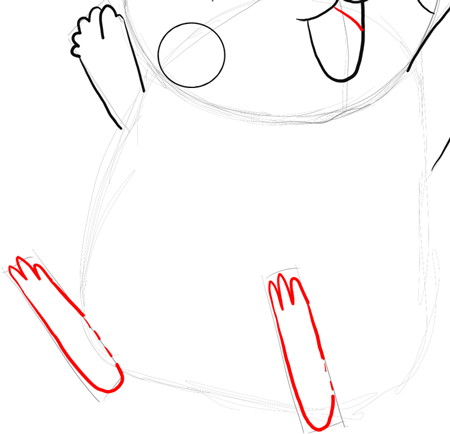 Draw Pikachu's feet by drawing ovals within the rectangles…at the top of the ovals there are 3 humps like in a letter 'm' with an extra hump.
Step 6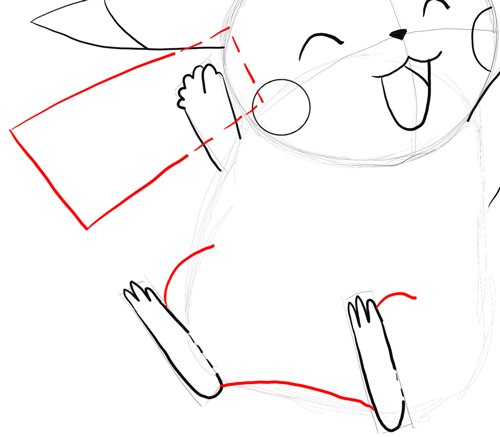 Start drawing Pikachu's tail by drawing a rectangle that is on its side (the rectangle is a bit wider at the right). Also draw the knees by drawing a curved shape.