Do you want to learn how to draw Mario from Super Mario Bros? I have put together a step-by-step tutorial that will help you figure out how to draw Mario by using simple shapes to build up Mario's form. This is an intermediate cartooning tutorial that kids, teens, and adults will enjoy. Even some younger children might be able to draw Mario if you stand by to help with the instructions. Enjoy!
You Might Also Be Interested in Learning to Draw Other Super Mario Bros Characters or  Drawing Classic Mario / Paper Mario
How to Draw Mario : Step by Step Drawing Tutorial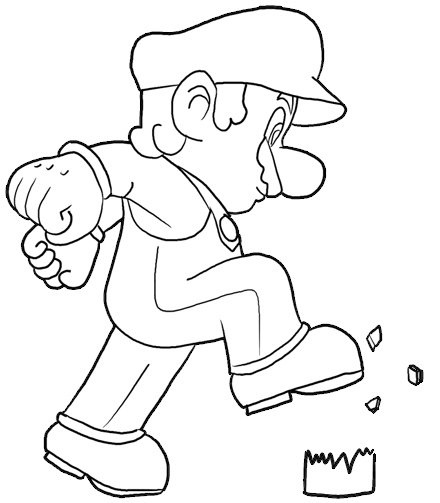 The above picture of a cartoon Mario is what we will be drawing step by step today. Find this drawing tutorial below. Get out a piece of paper, a pencil, and a black marker. Good luck.
Step 1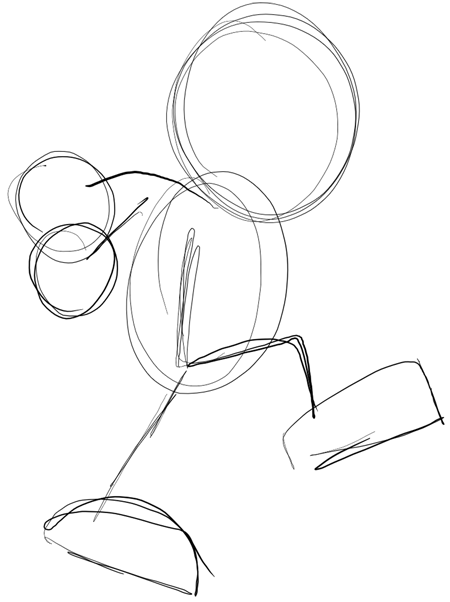 First, lightly draw out the basic shapes of Mario.
Step 2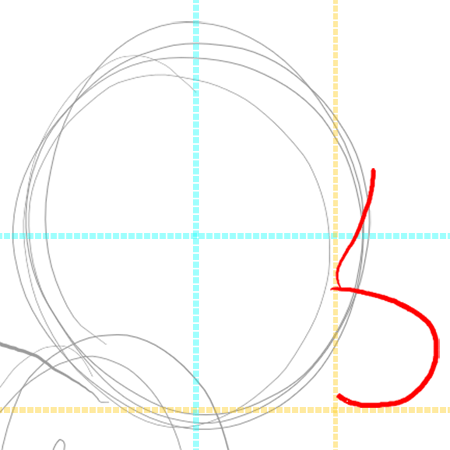 Now lets concentrate on Mario's face. Lightly draw 2 lines cutting the head into quarters (one cutting the circle in half horizontally and one vertically). Now that you did this, you will be able to more easily see where to place Mario's facial features. Now draw Mario's nose and bridge (It sort of looks like an upside down number '9'). I drew 2 light orange lines to show you that the nose ends a the same point vertically that it starts and to show you that it ends almost at the bottom of Mario's face.
Step 3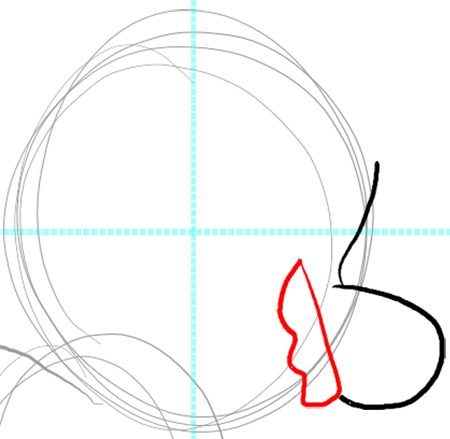 Now draw Mario's mustache.
Step 4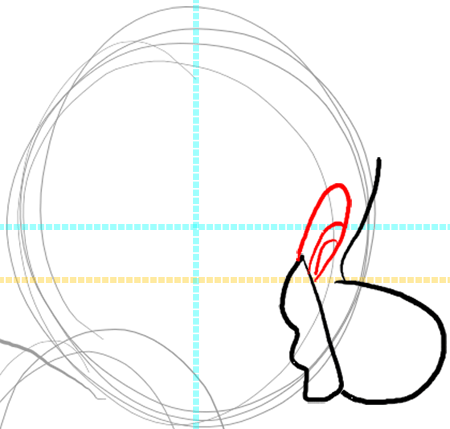 Now draw Mario's eye. I drew an orange line to show you that the bottom right of the eye is at the same horizontal spot as the top of the nose.
Step 5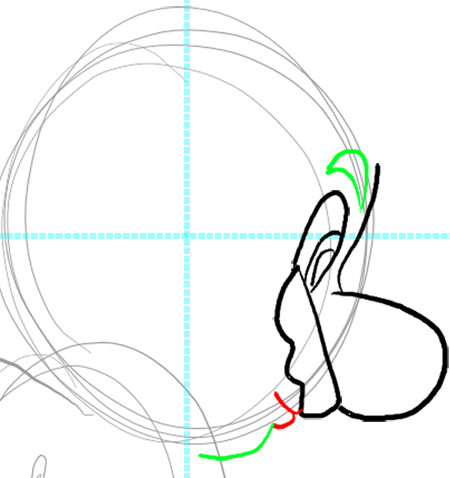 Now lets draw Mario's eye brow which is easy enough to draw if you are able to see that it is made with 2 'U' like shapes. Also draw Mario's lips and chin. The lips look like a backwards number '3' when combined with the mustache shape. Notice that the chin ends almost at the half line.
Step 6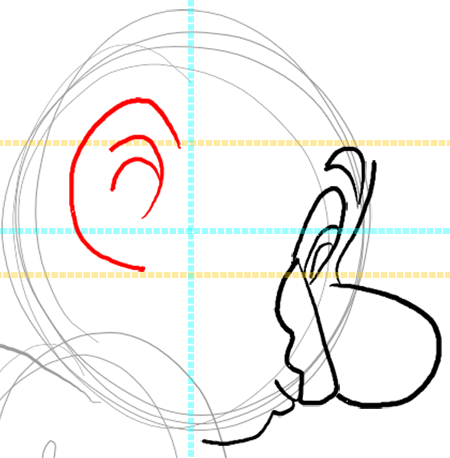 Now draw Mario's ear as a big letter 'C' with a smaller backwards letter 'c' within it and an upside down letter 'U'. I placed orange lines in the picture to show you that the bottom of the ear is at about the same point as the top of the nose. The top starting point of the ear is at the same point as the top of the eyebrow.