Do you want to learn how to draw Sonic the Hedgehog? I have put together a step-by-step tutorial that will help you figure out how to draw Sonic by using simple shapes to build up Sonic the Hedgehog's form. This is an intermediate cartooning tutorial that kids, teens, and adults will enjoy. Even some younger children might be able to draw Sonic if you stand by to help with the instructions. Enjoy!
Sonic the Hedgehog, draw Sonic, how to draw Sonic, draw Sonic the Hedgehog, how to draw Sonic the Hedgehog, drawing Sonic, Sonic, drawing for kids, how to draw for kids, draw for kids, drawing tutorials, drawing lessons, how to draw step by step, how to draw Sonic step by step, drawing for kids, drawing for children, how to draw cartoons, draw cartoons, cartooning, cartooning lessons, cartooning tutorials
" target="_blank">
You Might Also Enjoy Our Other Sonic Drawing Tutorials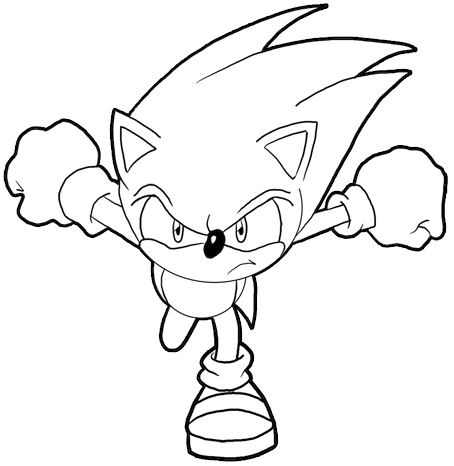 The above picture of a cartoon Sonic the Hedgehog is what we will be drawing step by step today. Find this drawing tutorial below. Get out a piece of paper, a pencil, and a black marker. Good luck.
Step 1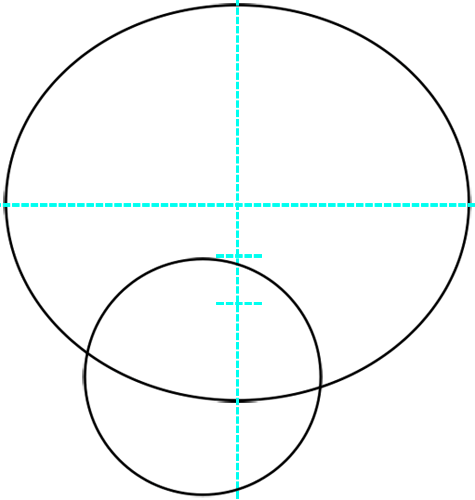 First draw a big circle (for Sonic's head and then lightly draw a line cutting the circle in half horizontally and one separating the circle vertically. Now you have a circle that is cut into 4 pieces (quarters). Now go to the bottom part of the vertical line and cut that line in half horizontally with a hash mark  (as shown above)….and then cut that line in half again and this time make a hash mark (between the half line and the big horizontal line and the middle hash mark). Now draw a smaller circle starting at the top hash line … this circle should be farther to the left and should be big enough that it goes lower than the big circle (as shown above).
Step 2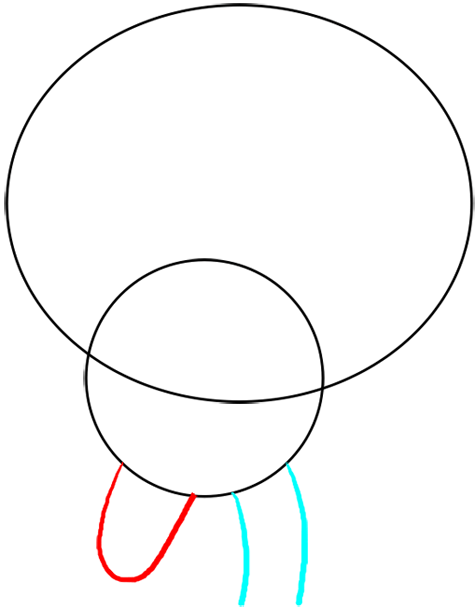 Now draw Sonic's 2 legs…the left leg is a 'U' because he is running and it ends at the knee (because the rest of the leg is behind him). Draw the right leg as a number  '11' that is slightly curved leftwards.
Step 3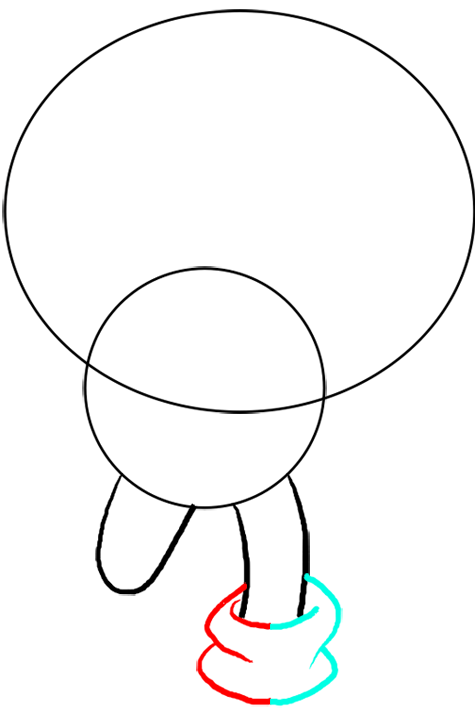 Now draw Sonic's right sock. The right side of the sock looks like a number '3' and the left side looks like a backwards number '3'.
Step 4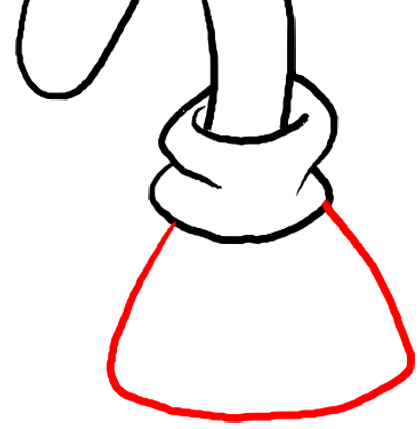 Now draw the outline of Sonic's shoe….Just make a boxey 'U' like shape.
Step 5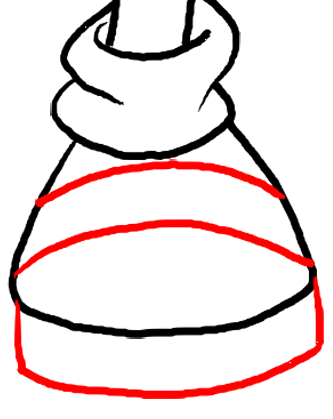 Now draw the bottom of Sonic's sneaker just by drawing 2 lines down and a curved bottom. Also draw 2 downards curved lines for the shoe's design.
Step 6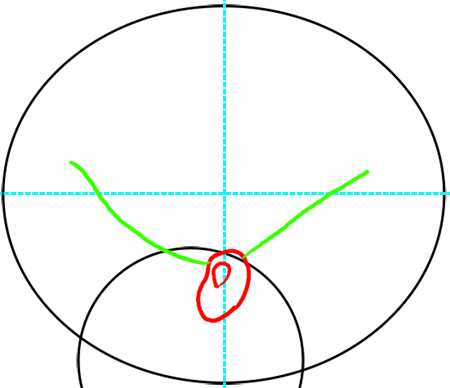 Now lets get back to Sonic's face. Draw Sonic's nose at the top of the smaller circle along the blue line. Also draw the tops of Sonic's eyes with 2 slanted green lines.