Step 7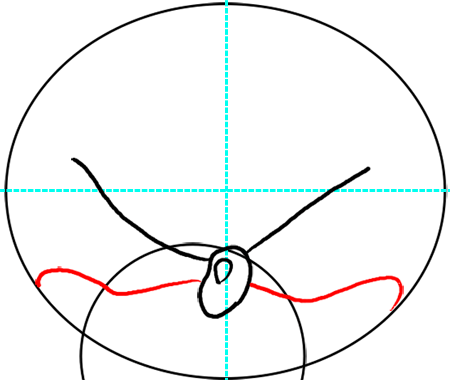 Now draw 2 squiggled lines from the middle of the nose to the outside of the circle.
Step 8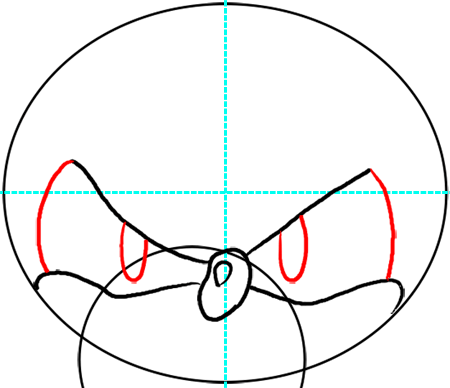 Now draw a curved line for the outside of the eyes. Also draw a letter 'U' for each of Sonic's irises / pupils.
Step 9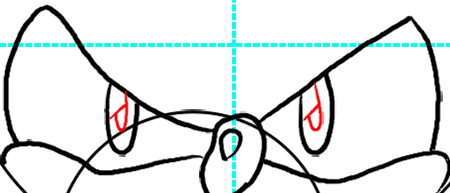 Now to make the highlight in the eye draw a slanted line downards from the middle of the letter 'U' that you just drew (making it look like a letter 'J' with a square in it.
Step 10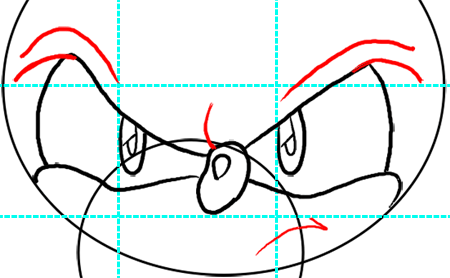 Now draw Sonic's furrowed brow by drawing 2 downward curved lines above his eyes. I drew blue lines along the left edge of each eye to show you that the brow lines start at about the same vertical position. Also draw a curved line above his nose. To draw his mouth draw a backwards checkmark.
Step 11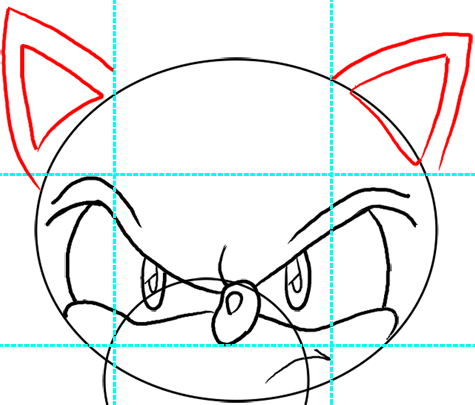 Now draw Sonic the Hedgehog's ears. I drew a line along the right side of his mouth to show you that the right ear starts at about the same point that the mouth does. Also notice that I drew a horizontal line along the top of the left brow and this is where the right ear ends.
Step 12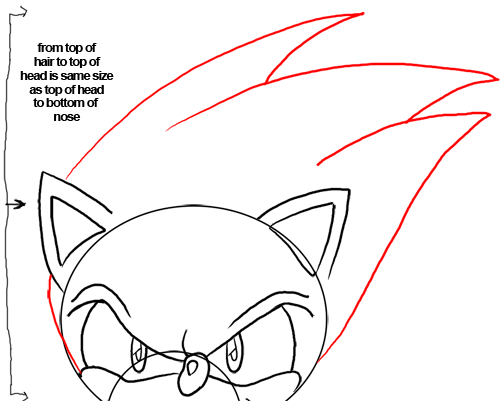 Now to draw Sonic's hair. To get the right proportions I wanted you to nitice that the top of the hair to the top of his head is the same as the top of the head to the bottom of his nose.
Step 13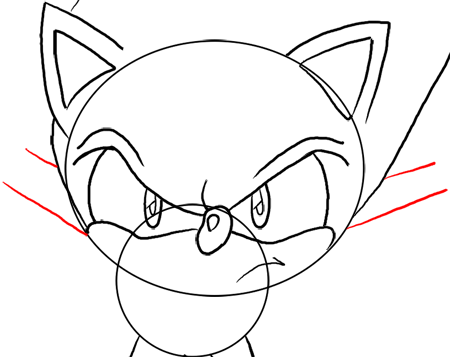 Now draw Sonic's arms as 2 sideways number '11's.